Post-Steampunk: Timeless Industrial Furniture & Fixtures
Steampunk has become a stylized trend in many ways, making this kind of work is perfect for those of us who are fans of design that celebrates industrial machinery … but also that matches those elements with modern forms and contemporary function.
Continue reading below
Our Featured Videos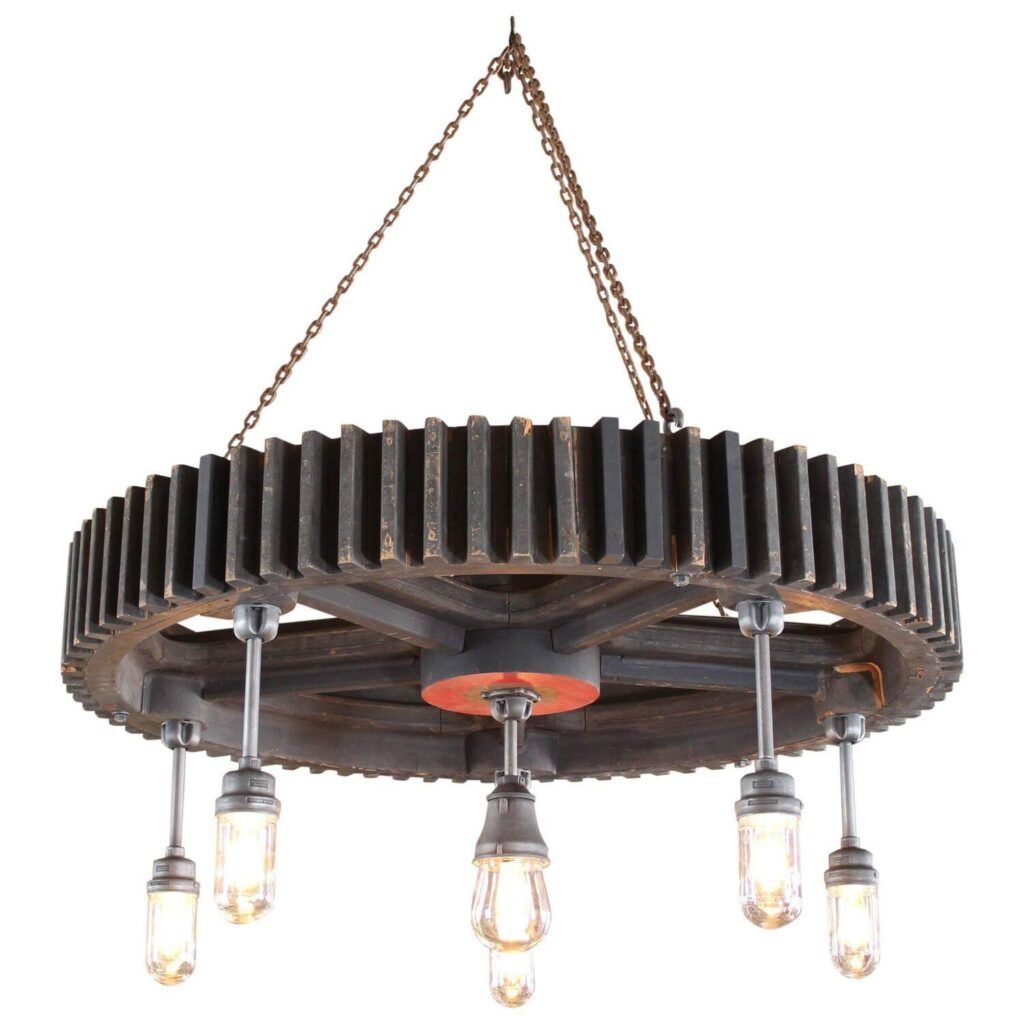 Tim Byrne not only reuses old factory machines to build these unique works, but makes them work within the new objects as well – antique wheels turning to raise or lower surface heights in a stable, sturdy and physically engaging way.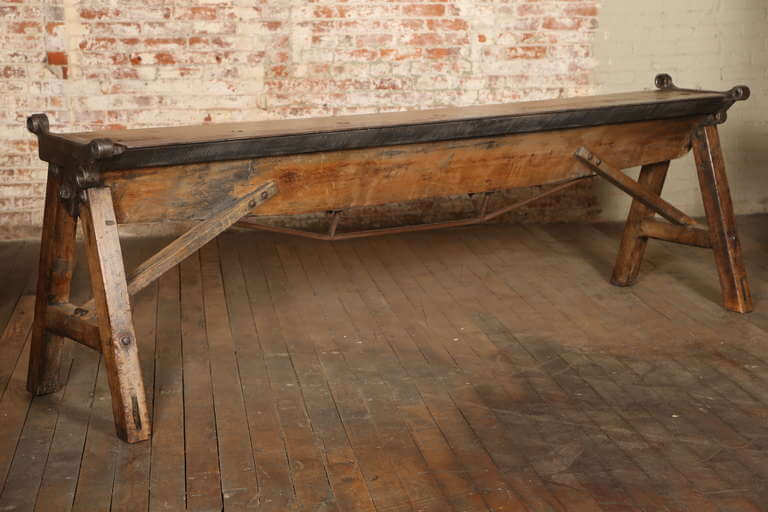 He lets the look of rough steel, cast iron, brushed aluminum and other half-raw (or semi-finished) materials speak for itself – with legs, frames, spokes and girders that are largely original – and adds only beautiful hardwoods, clean-cut sheets of glass and other accents as needed to transform them into desks or tables.
You can be that, in the end, these are as robust (and heavy) as can be – after all, the components survived for decades in intensive factory settings under regular industrial usage.
This one is the "industrial Crank Table with reclaimed pine," says the designer.  "The salvaged cast iron base has been restored to original condition and been outfitted with a reclaimed pine beam that features hand cut plugs and recessed steel support rods. The crank wheel will adjust the table height from approximately  27″ – 37″.  Comes with reclaimed pine support beams or a steel stretcher can be added for maximum support. Table is shown with a 3/4″ thick, ten foot glass top."
The best of so many worlds are combined here: craftsmanship, material quality, adaptive reuse, clean and simple aesthetics and modular multi-functionality. And each piece is, of course, custom – naturally unique thanks to his vintage explorations and retro finds. In addition to tables and benches, Byrne makes lighting, storage cabinets, curios and more.
You can bet these will be as beautiful to the next generation as they would have been in the times during which their oldest components were originally created – truly, these are timeless furniture designs (though one may still wish the bench were adjustable-height like the other pieces!).