Secret Penthouse Hidden On Top of a Seattle Skyscraper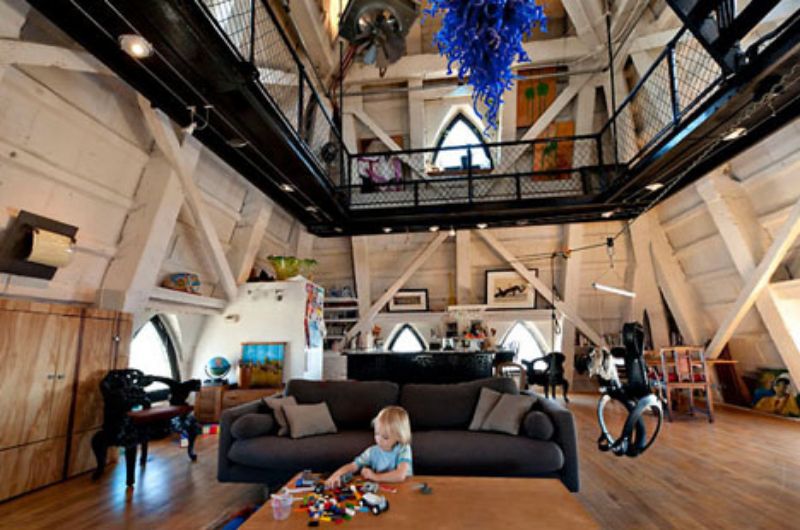 A series of fought-for conversions, happy accidents and perfect timings led to this amazing two-story apartment that occupies the pyramidal pinnacle of a well-known Seattle skyscraper, the Smith Tower. Once the tallest building on the West Coast of the United States, this building is encircled with much misinformation about who lives at its top and why. Now, we get to see inside that hidden living space.
Continue reading below
Our Featured Videos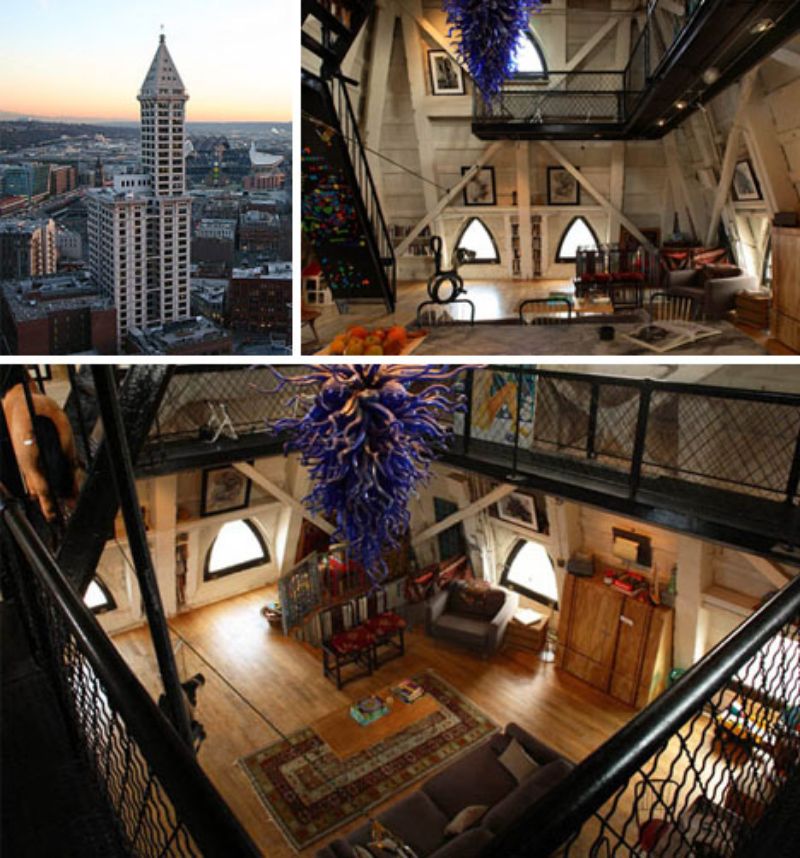 Atop this mysterious dwelling is great glass globe with unparalleled 360-degree views of Puget Sound, Mount Rainier and essentially every other sight the city has to offer, urban or otherwise. (Images via Castanes Architects &  Stuart Isett for The New York Times)
The building owners did not want to change much, but fortunately neither did the the aspiring tenant: a few steel staircases and platforms were all that was needed to infill the gaps but preserve the remarkable and layered history of the space (including carved-bronze doors and crisscrossing wooden beams details).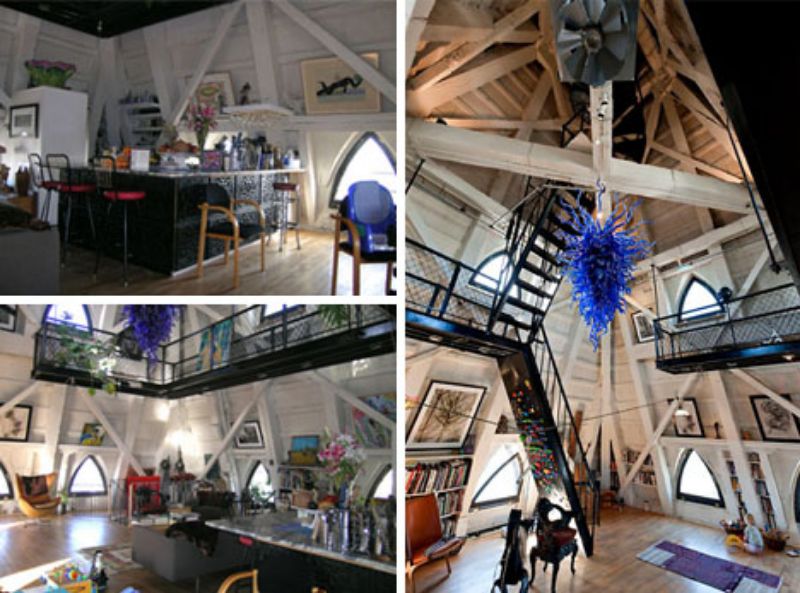 Entrepreneur and choreographer Petra Franklin Lahaie occupies this much-discussed, mystery-shrouded space atop floors of offices and banquet halls, with her young daughter. The live in a kind of ad hoc wonderland combining children's toys with vintage architectural elements never meant to make a home.
In the late 1990s, when the (now current) new client came on the scene, the apartment above was in shambles – leaks were everywhere, concrete and dust littered the half-destroyed residence, and ladders rather than stairs spanned from floor to floor.
The designers working on the refurbishment scoured the building for old materials they could reuse for the new apartment, The New York Times writes. The result? Incredible, and infused with historic charm.
"One 9-by-7-foot gray slab became a kitchen counter; another heap of marble now skirts the tub that provides a postcard view of Mount Rainier, some 50 miles away. The black wood scrim work that decorates the doors came from the Chinese Room; Ms. Franklin found the panels stacked in the building's basement. Nearby, she discovered a set of carved Chinese chairs that might be 300 years old. According to local lore, these furnishings were a gift from the last empress of China. (Mr. Willis doesn't buy it.) However they came to Seattle, they belong in the apartment now."