Tiny Humidifier Fits on Any Water Bottle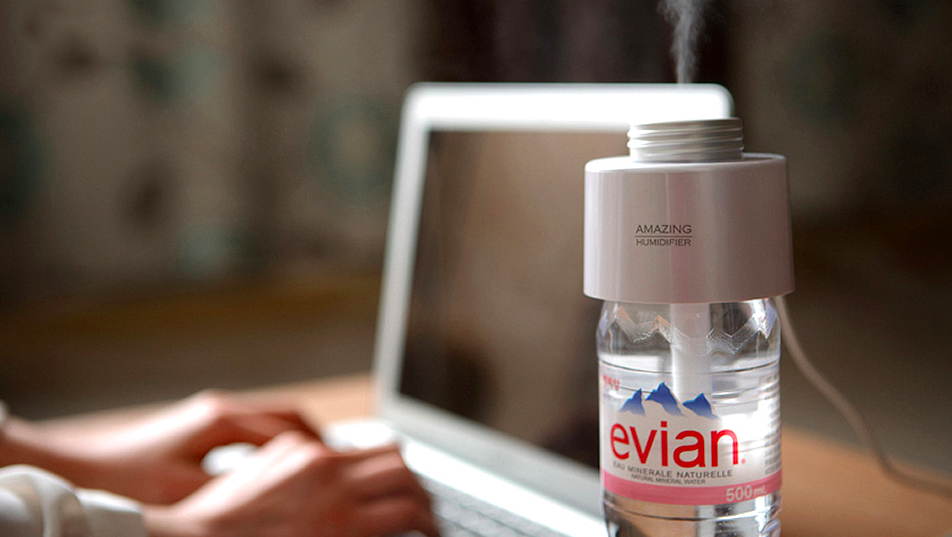 Has dry air got you (and your skin) feeling a little parched? The Amazing Humidifier wants to make every space moister and more comfortable. It's a tiny USB-powered portable humidifier that fits on top of any plastic water bottle to shoot out a steady mist of filtered water. It can even be used in the car thanks to a cigarette outlet adapter.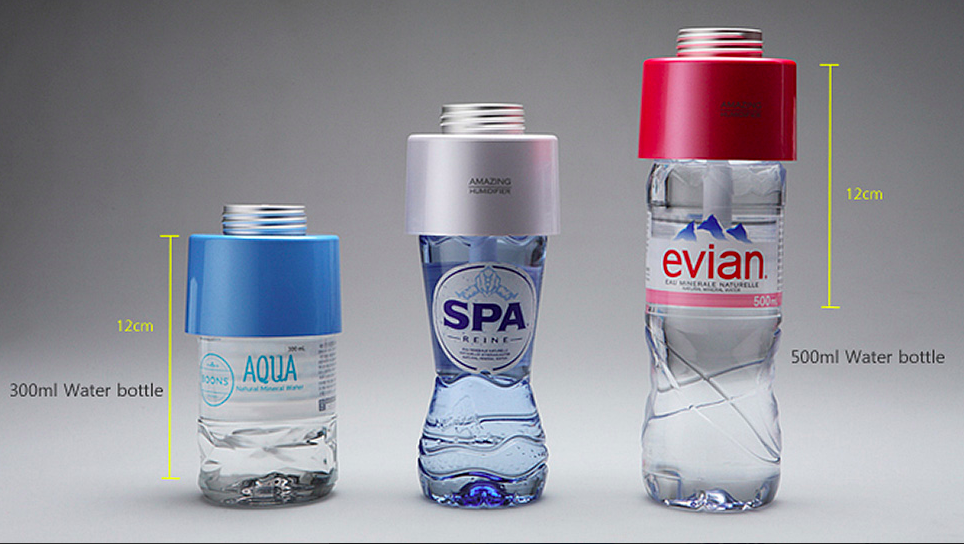 Continue reading below

Our Featured Videos


Most water bottles use the same size openings, so the Amazing Humidifier will fit a wide variety of bottles. The little gadget also acts as an aroma diffuser when you add scented oils, and its soft glow makes it a calming night light as well. It uses a long filter sponge to soak up water from a bottle while filtering out undesirable particulates. An average water bottle will keep this device humming along for about eight hours without needing to be refilled.
https://www.youtube.com/watch?v=f3KsSgXFhl8
We can't say how safe it would be to run a humidifier as close to your computer as they do in the video, but the Amazing Humidifier looks intriguing. Its included filter needs to be changed approximately every three months, and the whole thing costs around $32 US. Its low price and super-compact size make it the perfect travel humidifier for that dry, dusty hotel room. While planes definitely get parched, too, maybe you don't want to alarm your seat mate by misting an unknown (to them) substance into the cabin while in flight.
Of course, just as quickly as the "Amazing Humidifier" was released, copycat designs began cropping up. So if you're in the market for something similar, it's easy to find a portable humidifier on sites like Amazon for as little as five bucks. How well they actually work is another story, but hey, if you're in dire need of some extra moisture while traveling, it might be worth testing one out.