Modern Farmhouse Addition Expands Historic Home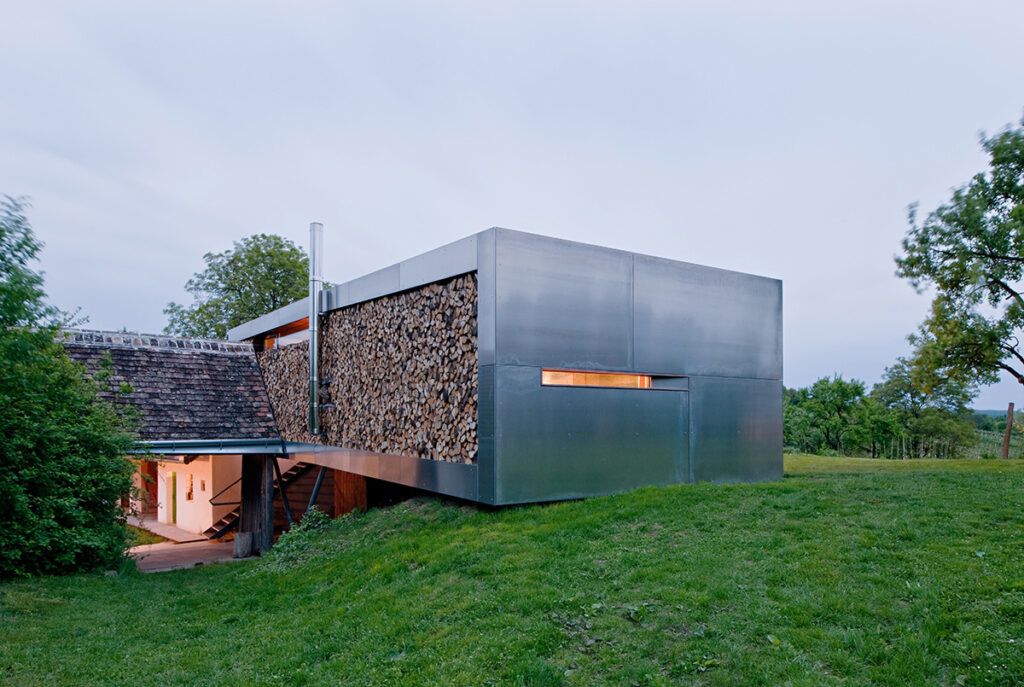 This original U-shaped, courtyard-centric farmhouse has rural homestead charms with which a contemporary structure cannot hope to compete ?- instead, the designs of its modern extension emphasized a new direction in terms of plans, materials and aesthetic execution.
Continue reading below
Our Featured Videos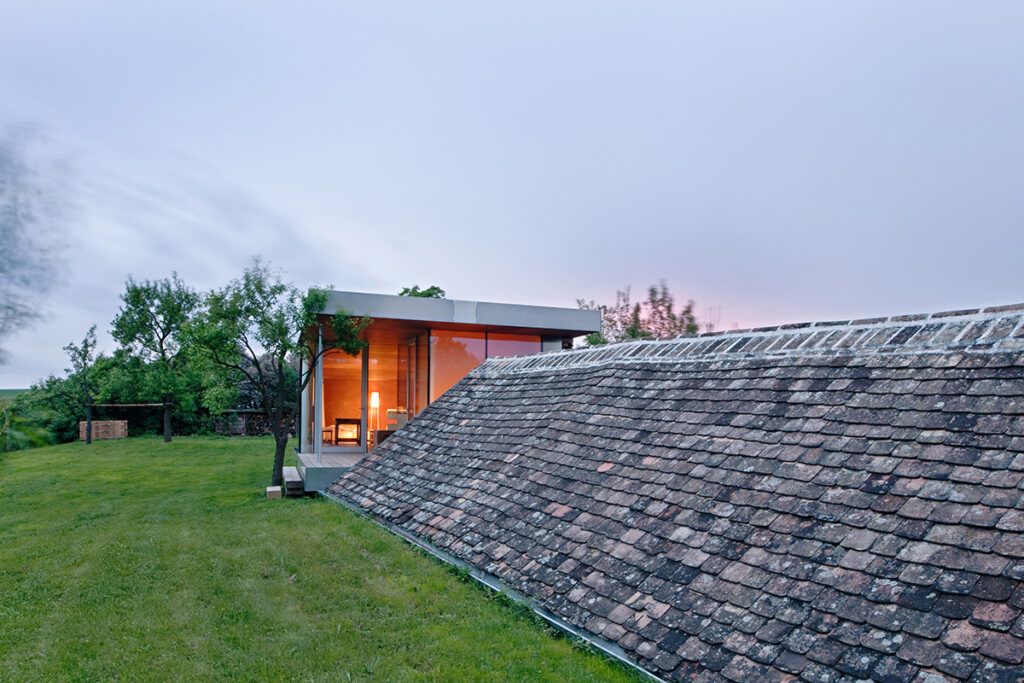 White-painted walls and a pitched wood-shingle roof define the original residential and farm buildings, all sunken down and placed toward the front of the property.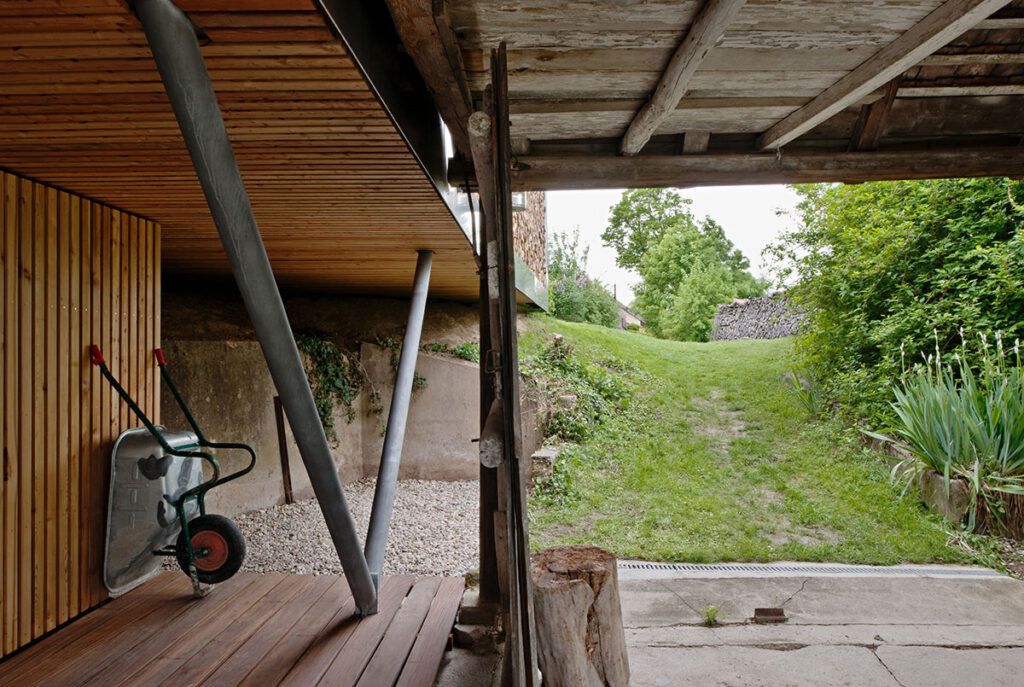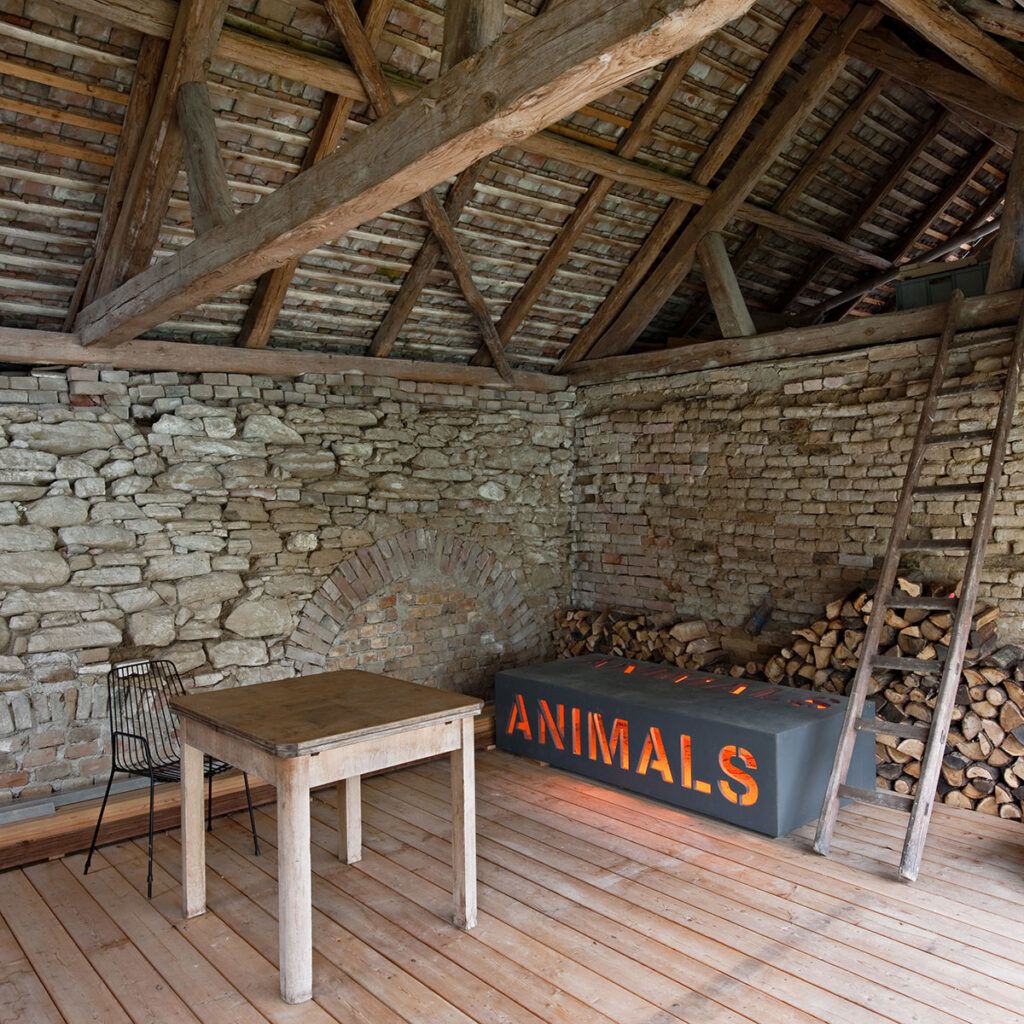 The addition branches out from the basic U shape of the old structures, and sits on the elevated earth platform behind the existing home.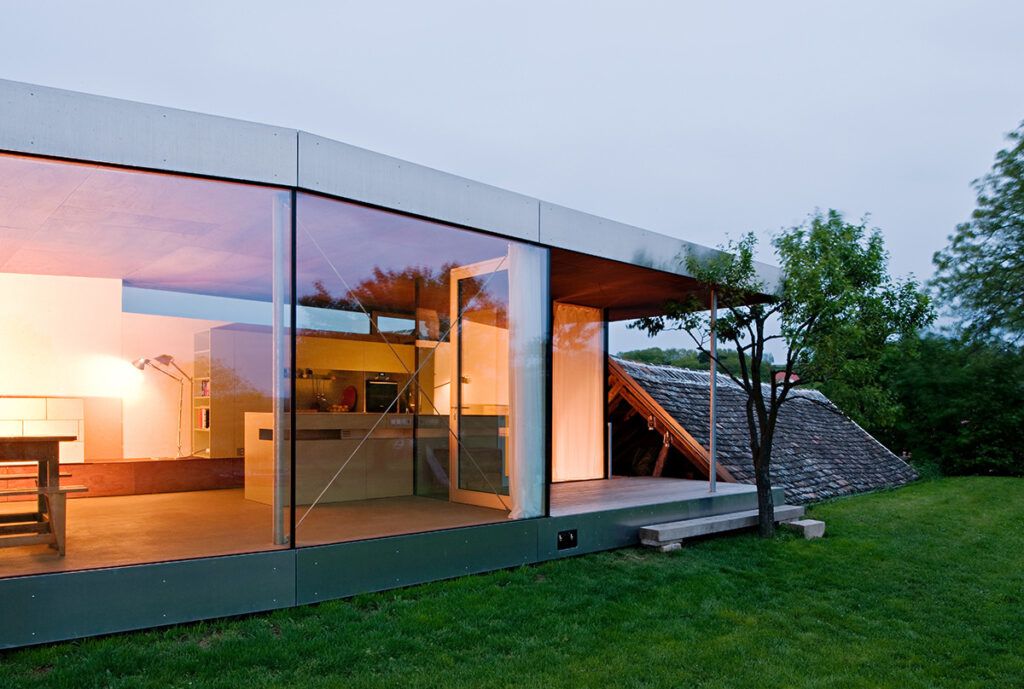 Containing a modern living room and kitchen area, this added element designed by propeller z (images by hertha hurnaus) consists of a flat-roofed metal box with contemporary slot-like windows as well as floor-to-ceiling glazing. It is, in places, a rough fit to what came before, but perhaps intentionally so.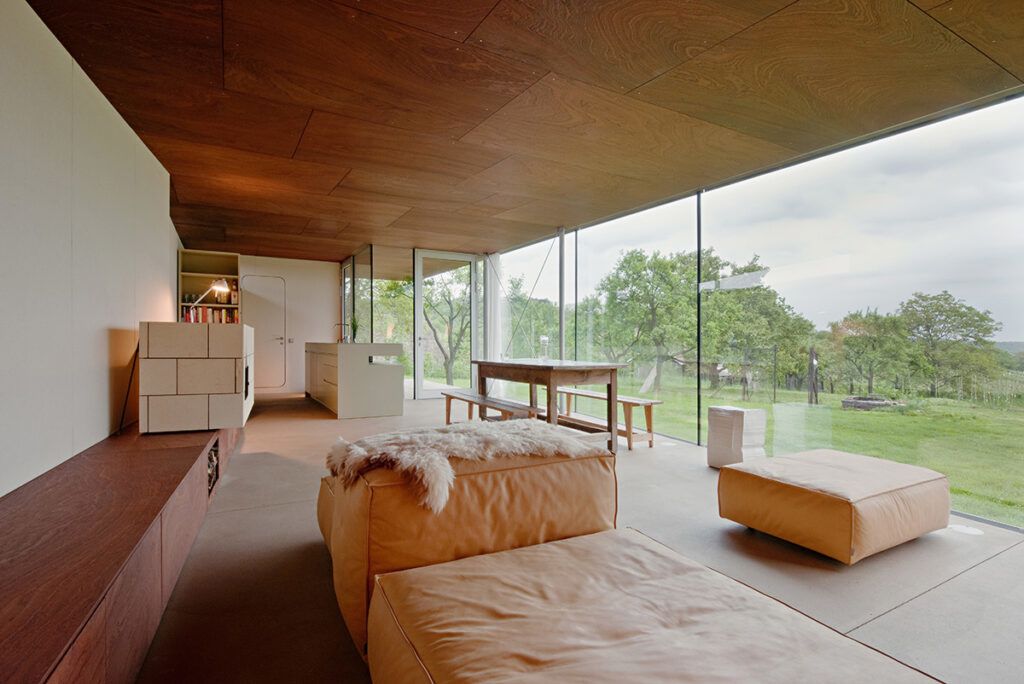 The focused views of this modern farmhouse addition open up toward the back of the site, while the original buildings form an enclosure that pointed toward the front. One could in fact imagine that the former farm structures would make for a great vacation (or perhaps: staycation) since they not only look and feel different but are physically oriented in other directions as well.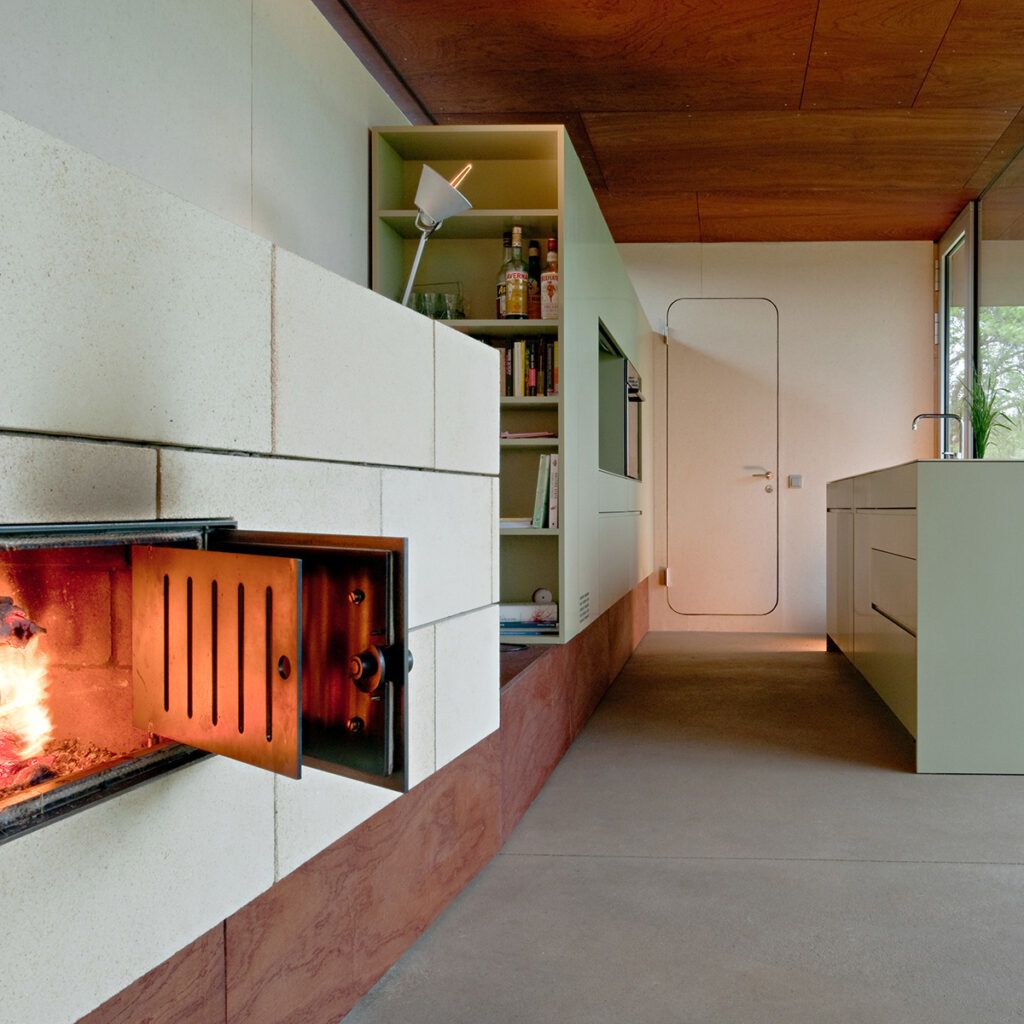 It is not without its nods to the historic farmstead and wood-centric local construction, though, including stacked wood exterior walls and new floor elements that line up with the old pitched roof on the outside and the 'second story' addition lining up with the angled-ceiling attic on the inside.
Inside, there is a sharp divide between old and new at each intersection – much of the semi-irregular stonework and many of the rough-cut wooden columns and beams were simply cleaned up, reinforced and left as rustic as they were originally.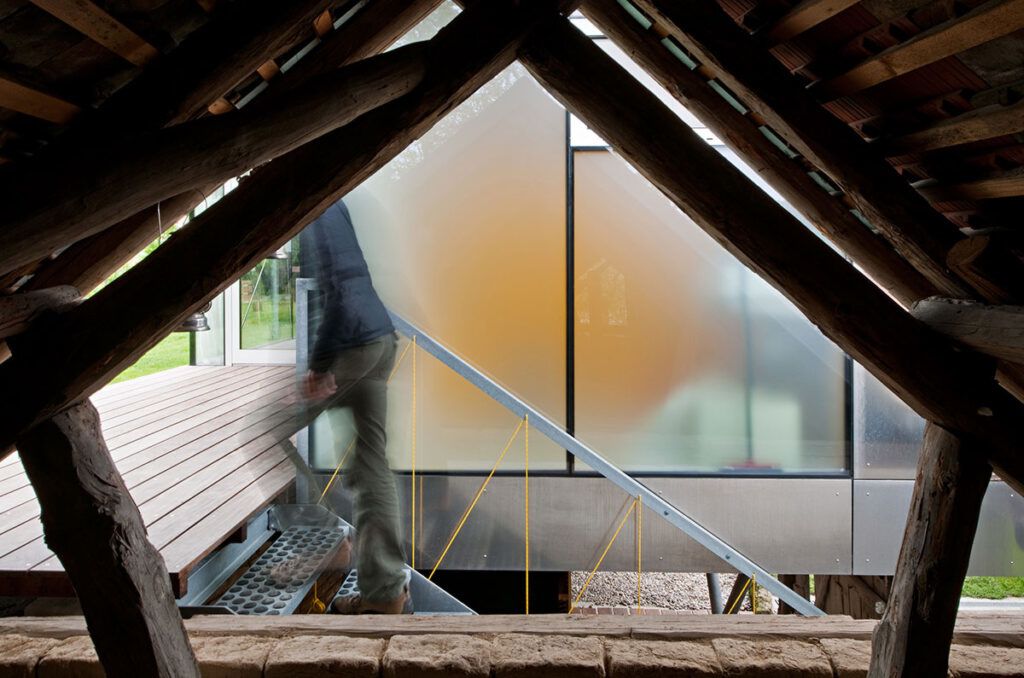 Any renovation was done largely to reveal what already existed, though certain added fixtures and furniture were employed to retrofit the property for modern living.
In combination with simple, inexpensive and local materials, relatively elemental building strategies made it possible to do this entire addition-plus-renovation for under one hundred thousand Euros – not bad considering how well it retained the comfortable familiarity of the old while adding contemporary style to the new sections of the housing complex.