Media in a Box: Modular TV & Hi-Fi-Speaker Sound System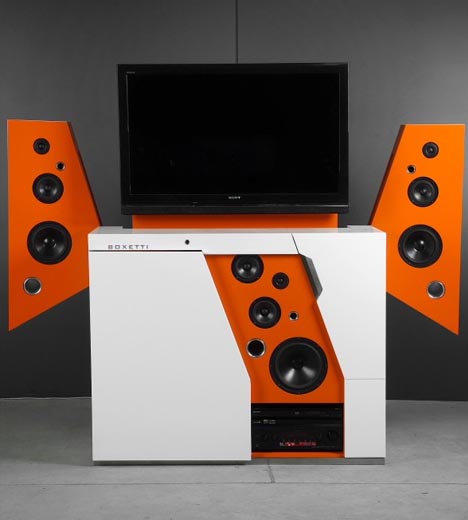 Continue reading below
Our Featured Videos
Everything for your home entertainment needs – built into a single, remote-control box. The push of a button transforms this compact system into a fully-functional media center with high-quality sound and a huge high-resolution flat television screen, complete with BluRay player and plenty of space to store your stuff.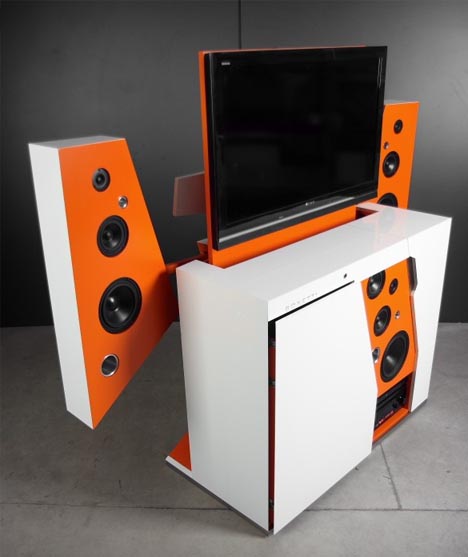 Surround sound comes from the front as well as the slide-out 'wings' of this sleek design – not quite the same effect as all-around audio but that is the sacrifice for fitting everything into such a small-space unit, the hallmark of these crafty Boxetti room-in-a-box designs.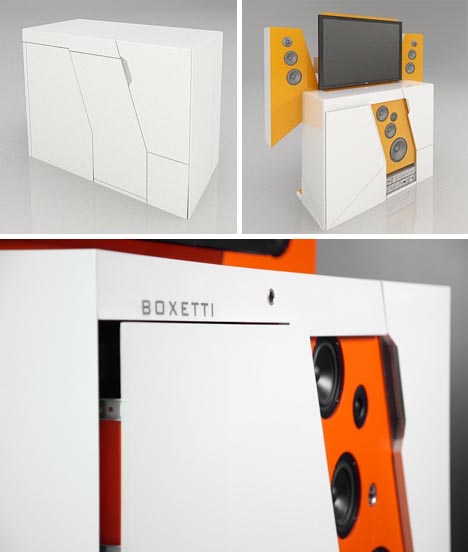 Extra shelves and storage nooks make room for your media collections, be they vintage CDs or contemporary DVDs or other video discs of various kinds. Closed up this system could be anything, but opened it is definitely a very unique and dynamic all-in-one media unit.