Luxury Beach Getaway Can Slide Away From Eroding Coast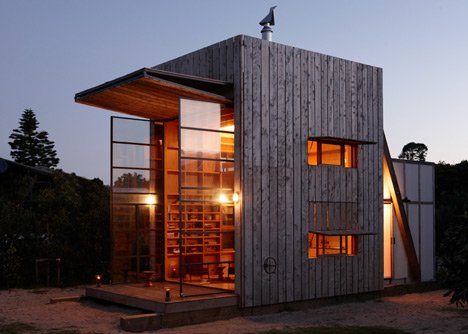 A weekend beach retreat is a fabulous thing no matter where you are in the world, but on some beaches in New Zealand it can also be a dangerous thing. On the Northern New Zealand coast, the tide is quickly stealing away the beach and making homes there dangerously untenable.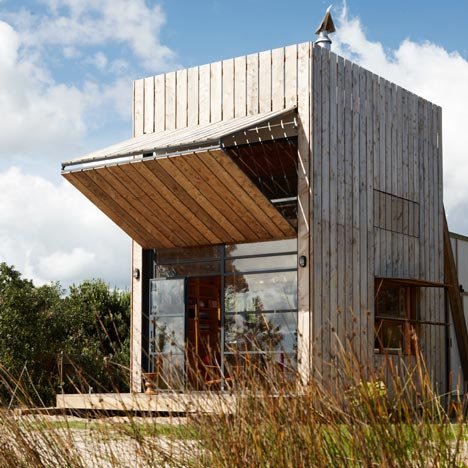 Because of the coastal erosion taking place, New Zealand planning conditions require homes built on the endangered beaches to be removable. This luxury beach hut built by Crosson Clarke Canachan Architects sits on built-in sleds to allow it to slide away whenever the sea gets a bit too close for comfort.


When closed up, the hut looks a bit like a tall wooden enclosure of the sort sometimes used to hide garbage cans or utilities. But when the family of five who owns the structure comes to stay for a weekend, the building is completely transformed.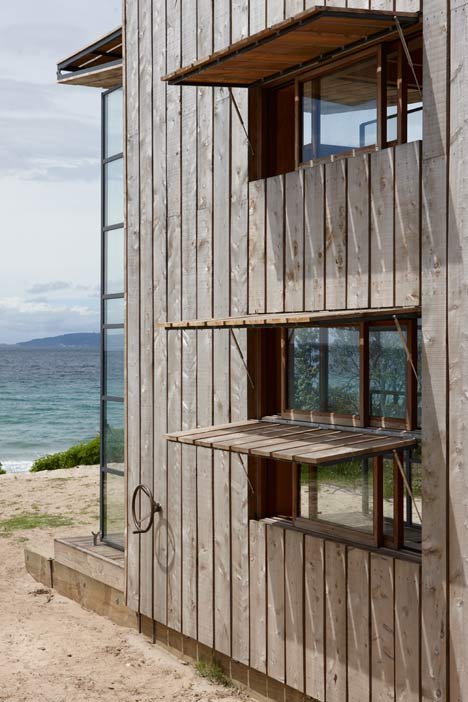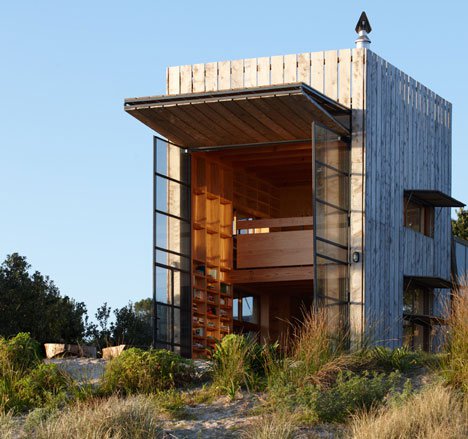 A huge shutter opens up on the front of the home, exposing a two-story glass facade. Other shutters open on the sides of the building, exposing further windows. Hidden behind the wooden slat exterior is a rooftop deck that allows the residents to enjoy their spectacular view.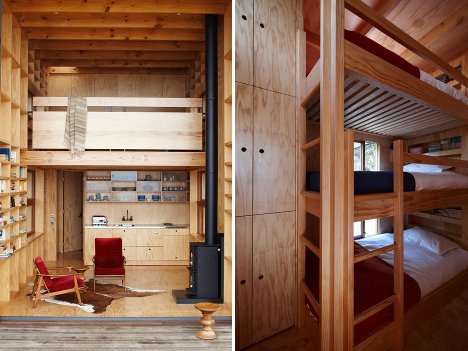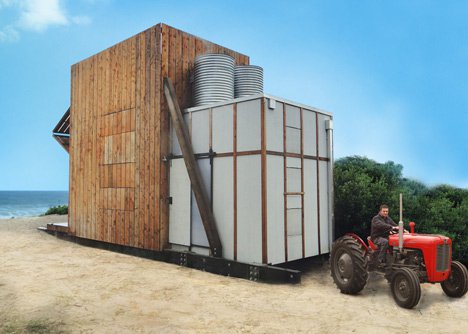 Continue reading below
Our Featured Videos
As with most beach huts, this one is quite snug and cozy. A combined living room and kitchen sit beneath the mezzanine bedroom in the front of the home while the children's room occupies the back and features triple-stacked bunk beds. The permanently-attached sleds on the bottom of the building mean that if the home needs to move, the owners have only to hitch it to a tractor and haul it to safety.