Faceted Timber House Named for a Mutt
Sandwiched between earth and sky, this home manages to be both lift off from the site but also feel almost subterranean at the same time.
Continue reading below
Our Featured Videos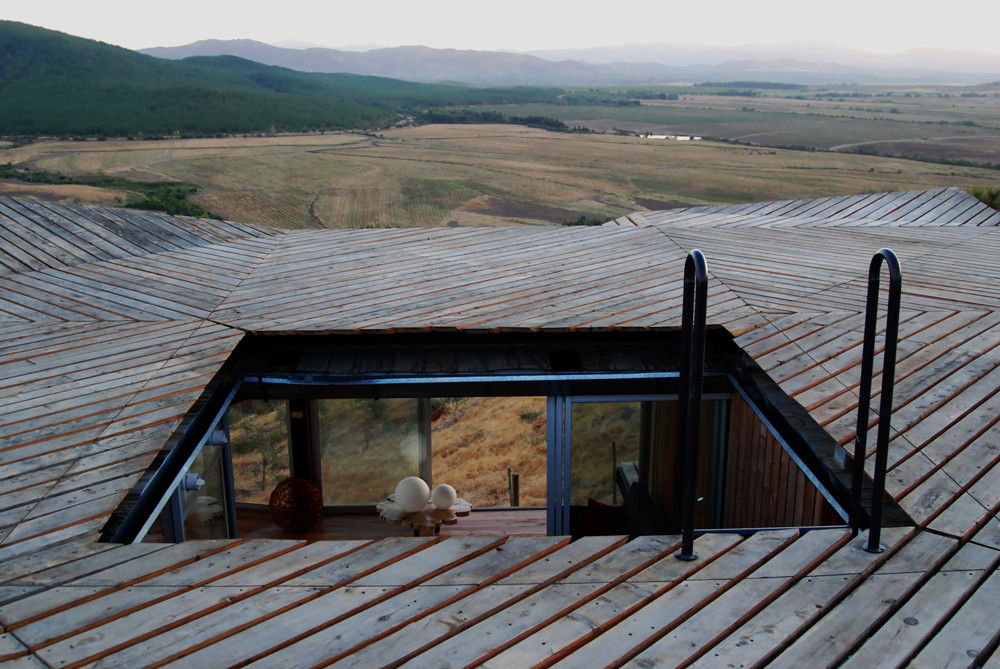 Designed by Supersudaka for a remote region in Chile, the design bends around the demands of code, ecology and earthquakes while managing to capture a 360-degree view of the surrounding valley.
Cross-ventilation and sun protection are considered, but just part of what pushed the strange topography of both the floors and ceilings of the house, which had to deform around all kinds of unique site-specific considerations.
The blend of influences goes beyond the structural and contextual to the formal as well.
From the architects:
"This house located in the Central Valley near Talca is almost a statement of how to accomplish architecture in Latin America. As the design and building process were so unsteady, starting from the site -located in an almost impossible steep hill-, to the budget limitations, a very basic grid configuration evolved to a much multifaceted formal result; both simple and complex at the same time."
"Curiously, the principal façade when arriving to the house is the roof, designed as a complete terrace to a 360º view of the valley but also as a structural complement underneath the deck that overtakes the horizontal forces in case of earthquakes, which allows to avoid cross-bracing in the windows towards the appealing views. This wooden "envelop" is extended and returned to block excessive sun exposure in the hot summer of central Chile zone, although lets the sun to enter in the fresh early morning and in hard winter in a more inclined angle."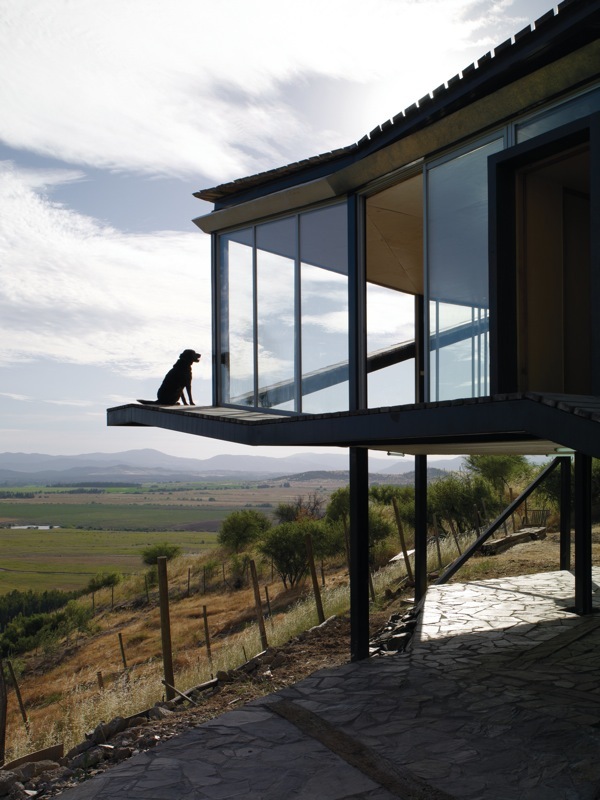 "Plus, natural cross ventilation through opening of all the glass planes through the patio and external façade permits a regulation of temperature in a passive mode. Unexpectedly, this calculated geometry relates almost candidly to the nearby hills topography."
"…The result? A mix, a bastardized design, a fusion, like a crossbreed dog, as named in Chilean: A Kiltro (mixed-breed dog)."