7 Wine Glasses for 7 Deadly Sins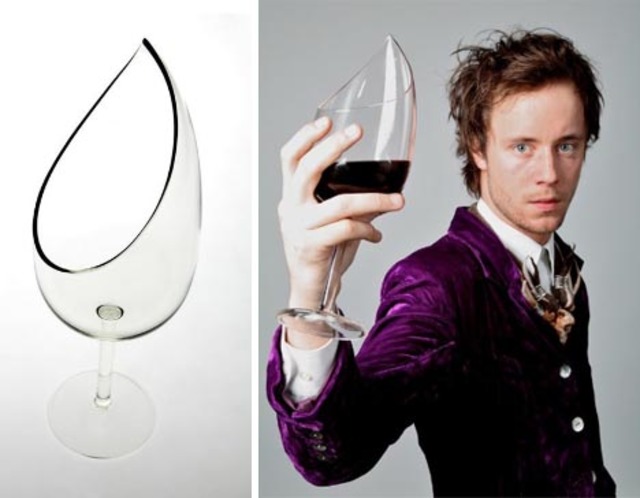 Continue reading below

Our Featured Videos
The eerie similarity between the color of red wine and that of blood has inspired everything from poems to plays and eerie red wine glasses. Now, it drives the design of these distinctive pieces of clear custom crystal. Each glass in the set is designed to represent one of the seven so-called deadly sins: wrath, lust, envy, greed, sloth, gluttony and pride.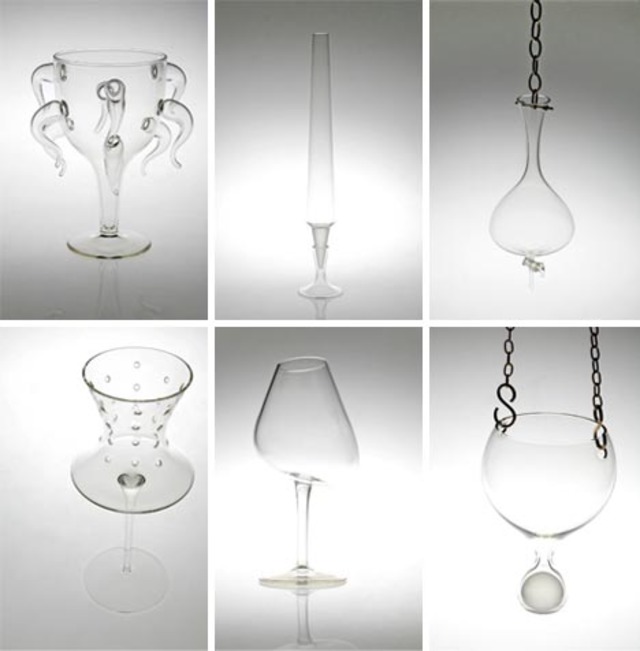 Bulges, bends, black chains, cut corners and creative charms turn these otherwise ordinary wine glasses into strangely compelling works of mad genius from creative designer Kacper Hamilton. To the designer, the glasses represent a fun opportunity to be "sinful," celebrating passion.
Associated images depict characters, costumes and settings reflecting the intention of each glass in an intentionally theatrical manner. The limited-edition handmade series comes in a simple wooden box with a see-through glass top, making the entire red wine glass collection as funky to display as the glasses are fun to use. Can you guess which glass represents which deadly sin, just by looking at them?
"These wine glasses are based on the seven deadly sins," says designer Kacper Hamilton of the series. "Each glass encapsulates a sin, which is revealed through the ritual of drinking. The 7 Deadly Glasses celebrate passion and encourage the user to be sinful in a theatrical fashion. Each glass provides a different experience for drinking wine with the result being the enjoyment of a sinful sensation in an exaggerated and unfamiliar fashion."
"Red wine is the intended beverage for these glasses since it harbours a profound history in philosophy and religion. Red wine is both the blood of Christ and a drink of indulgence and sophistication. The display case for the wine glasses is made in the form of a sarcophagus. Handmade in England. Limited edition. Please contact the studio for further details concerning availability."