Hovering Illusion Lamp-Table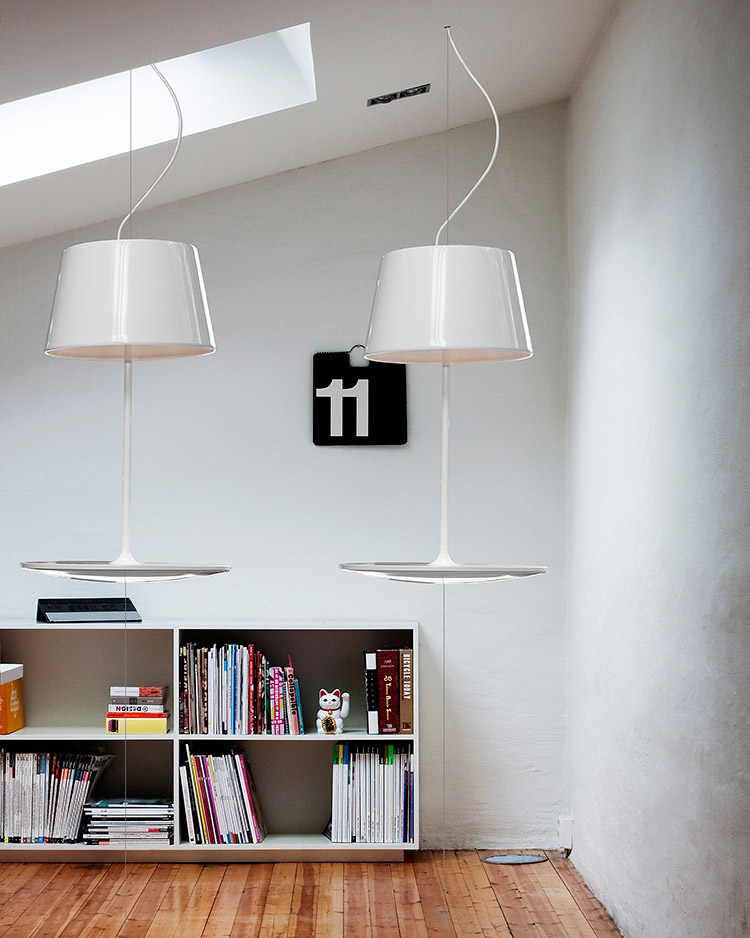 Continue reading below

Our Featured Videos
Lamp base, stem and tapered cylindrical shade – all are recognizable components of a classic table lamp design, which helps sell the illusion that this strange white light is hovering free in space.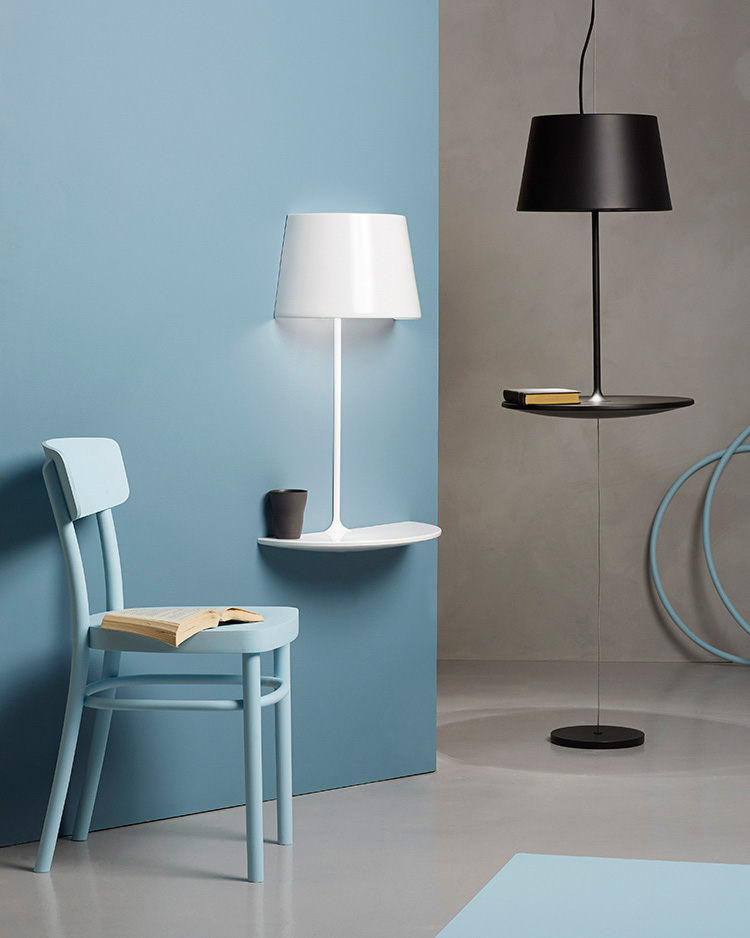 Hareide Design worked with Northern Lights to create this light-on-a-string design, radially symmetrical around a central wire that ties it both to the ceiling above and floor below.
As neat a trick as it may be, one has to wonder about the practical side of this endeavor. Sure, you now have a nice side-table surface to set down a wine glass, but at what cost when the wires that hold it in place could be tripping hazards (and the wiring is, well, difficult at best).
"Illusion combines the functional elements of a light source as well as a table. Hovering above the ground, the lamp challenges our perceptions of gravity and our idea of two common pieces of furniture, offering the elements of surprise and magic. Combined in one, the lamp and table become the focal point of any space, whilst providing a place for your cocktail or your keys."
"Hareide Design is an award winning industrial design and design strategy company, working across a wide range of industries including product, interior, maritime, automotive and technology.'
"Hareide Design has received more than 20 awards from the Norwegian Design Council, Red Dot design awards, Red Dot Best of the Best design awards and If-Gold design awards. Our work has been internationally recognised by museums such as Museum of Modern Art (MoMA), Indianapolis Museum of Art (IMA) and Museum of Arts And Crafts Oslo, and has participated in several exhibitions, and been featured in several magazines worldwide."
"In 1985 Einar Hareide was employed as a designer at Saab Automobile to develop the exterior design of the new Saab 900. In 1989 Einar Hareide was hired by Mercedes-Benz in Stuttgart. During that period he developed the theme model for the 1994 Mercedes E-Class (W-210). In 1991 Einar returned to Saab Automobile to be in charge of the exterior design of the Saab 9-5, and in 1994 he was promoted to design director in charge of the design operations including the design of the 9-3 and 9-5 series. In 1999 Einar Hareide together with Harald Sjølshagen established Hareide Design in Moss, Norway, and later on in Gothenburg, Sweden."