High-Tech Dining Table Rotates & Expands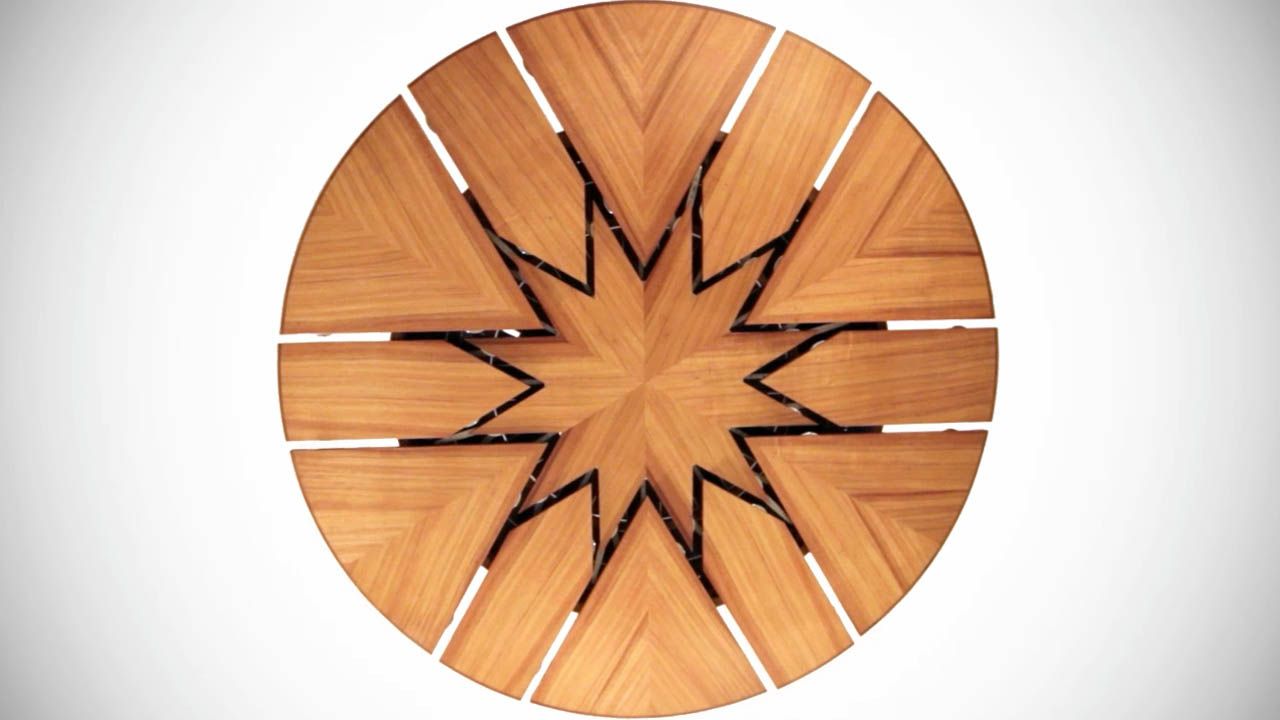 Continue reading below

Our Featured Videos
A card table for four or six becomes a dining table for eight to twelve, all with a quick turn by hand or, if you want, via remote control – the process is nearly as gorgeous as the product.
The Fletcher Capstan Table by DB Fletcher Designs uses high-quality materials making their tables durable potential heirloom pieces … or even fit for your fancy pleasure boat. An engineering marvel, the table relies on a rotating and pushing mechanism beneath the pie-shaped planks of the surface. It's made of fine hardwood, and seats up to twelve when fully expanded.
Throughout its stunning transformation, the expanding tables retain a circular shape while a 3D kaleidoscope of hidden leaves lift up and slot gently into place.
"Every component used is of the highest quality and designed to last for generations. Tables are made for domestic or harsh marine situations, the quality and method of construction allowing for external positioning on the deck of a yacht."
"The original idea for a table of this type was formed in the nineteenth century by a man named Robert Jupe, who patented his design in 1835. Jupe's table was initially round, and had an ingenious geometry and a similarly ingenious method of making it expand radially, changing from a small size to a table of larger diameter.  However, these tables could not store their own expansion leaves, were not truly round in every stage, plus they were slow and laborious to operate.  The idea was wonderful though and was a source of inspiration and re-invention."
"David Fletcher has been designing and manufacturing furniture for over thirty years. He started life in the antique business, dealing in English and continental furniture of the 17th and 18th centuries, and this gave him a strong understanding of form and proportion, taught him construction, and a knowledge and love of wood."