Tentsile: Hanging 3-Person Tree Tent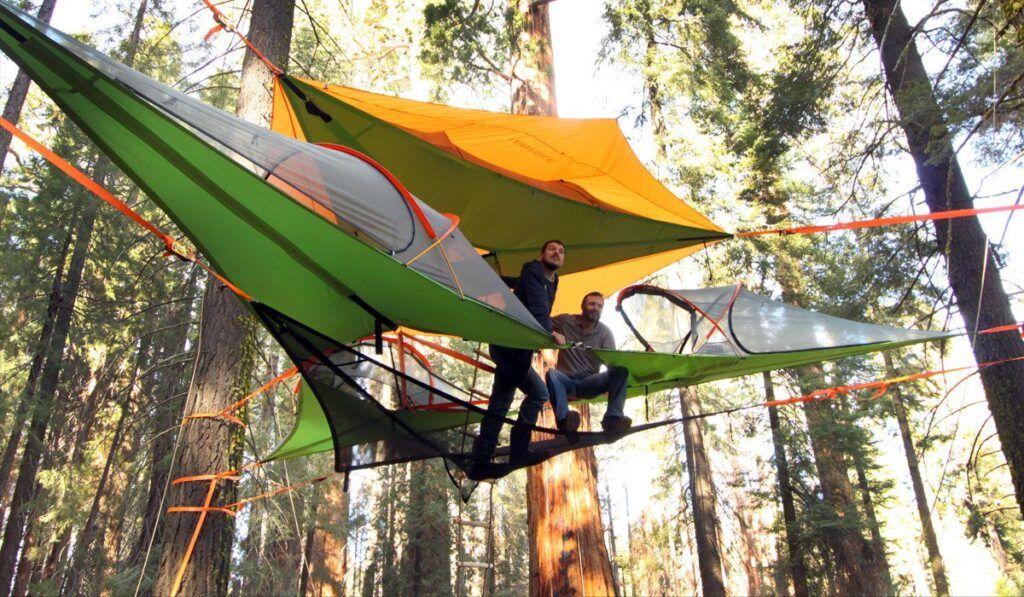 Ever wonder, when camping and hanging your food pack, whether you really want your edibles to be more secure than you are from bears, bugs, snow, floods and the like?
Continue reading below
Our Featured Videos
Worry no more, thanks to the Tensile tree tent, a kind of enclosed, three-pronged hammock suspended from the forests sturdiest structures.
Like a stool, a tripod of support points are needed to anchor the otherwise-flimsy space in place – these translate into bedrooms branching out from a central community area in the middle.
A drop-down rope ladder lets you slip down and out, then pull it back up and inside for nighttime safety. And, of course, it packs up into lightweight, backpackable item for easy traveling.
These awesome hanging tents are made by Tentsile, and they're available in a broad range of colors and styles. The company also sells giant tree hammocks and accessories. The Trillium three-person model, seen here, remains one of their most popular products.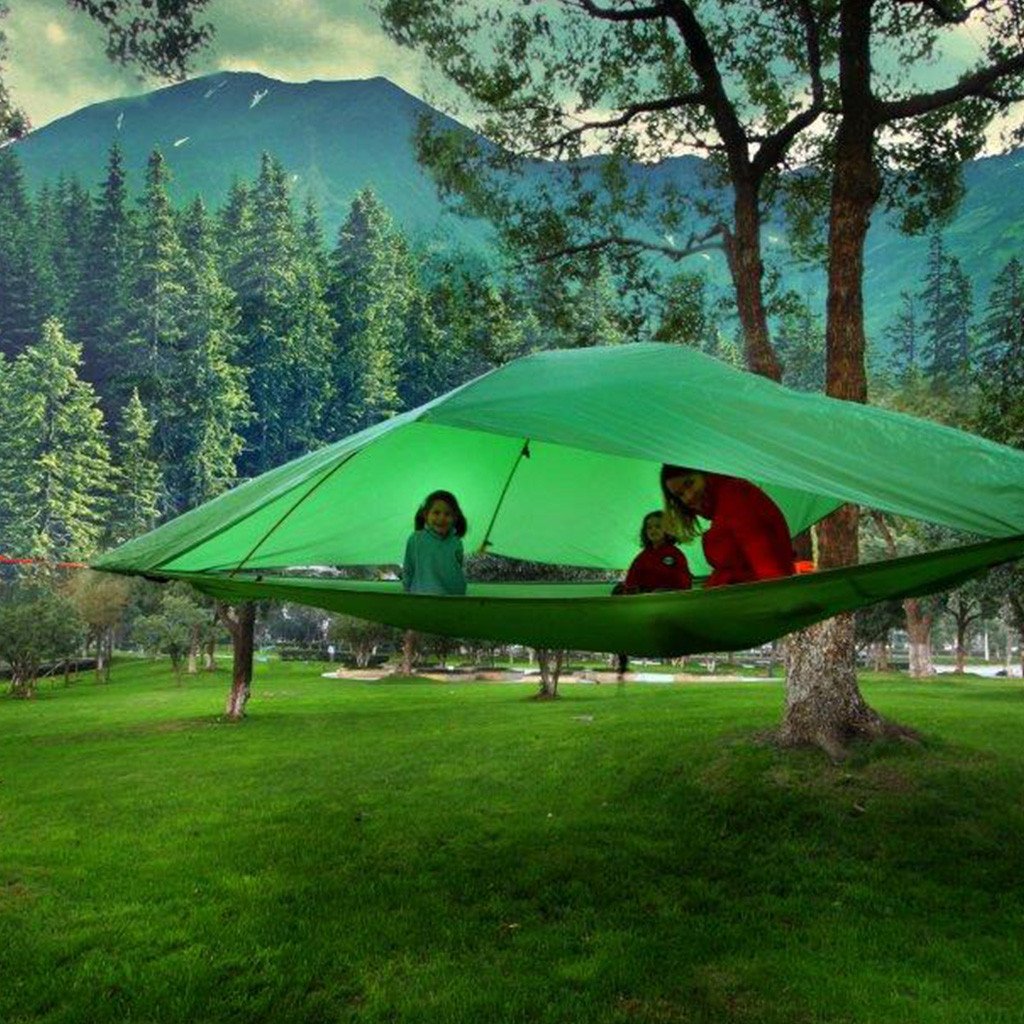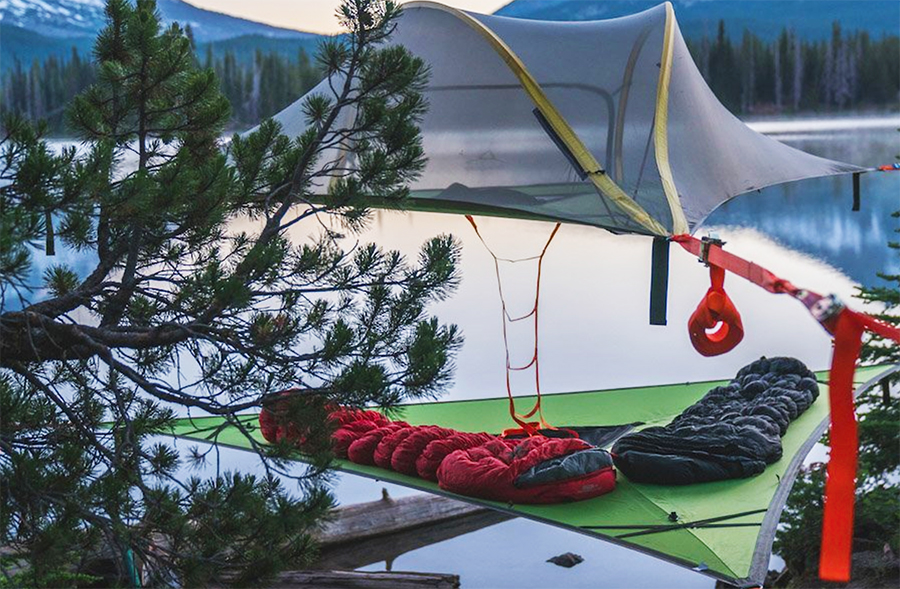 "Our range of high-quality tree tents combine the security and protection of a tent with the versatility and comfort of a hammock. Tentsile's tree tents and hammocks will give you the comfiest night's sleep you'll ever have while camping."
"They are built with a tensioned base which provides a comfortable floor with minimal sag and our anti-roll system which creates separate sleeping bays and stops you from rolling into the middle of the tent. Each unit comes with a waterproof rainfly and no-see-um mesh, for a dry and insect-free night."
"We hope to build a sustainable business model as we attempt to reforest and highlight the environmental dangers of deforestation. Our commitment has led to partnerships with 1% for the Planet, Leave No Trace, Carbon Neutral, as well as working with Eden Project and WeForest to plant 20 trees for every Tree Tent and Giant Hammock sold."