Hand-Crank Travel Dishwasher has Space-Saving Spin Cycle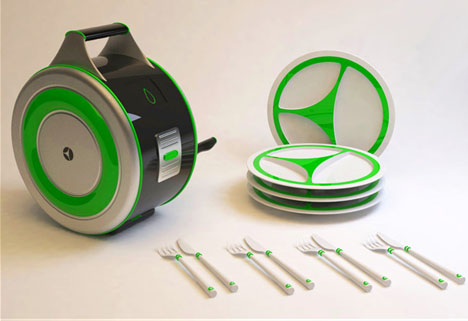 Continue reading below
Our Featured Videos
Wash, rinse and spin are all separate cycles in an ordinary, full-sized, dish-washing device for a house or home. This conceptual electricity-free, eco-washer-to-go builds them into one compact portable unit requiring no external plumbing or power to plug into.
The interior dish rack uses (a bucket or reservoir of) water poured in from above, combined with a cleaning brush and biodegradable soap, to re-cycle your dirty dishes. An optional post-rinse, dish-drying cycle operates with centrifugal force, much like a vegetable dryer.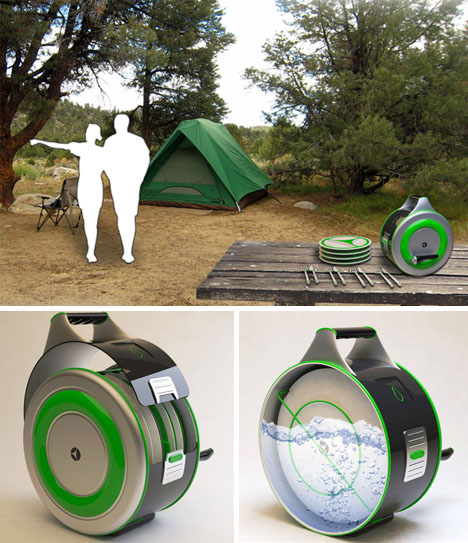 Interior spaces, slots and clips are optimized to accommodate a basic dinner-for-four set of tableware with dishes, forks, knives and spoons. EcoWash was designed by David Stockton, but is not yet in production nor for sale.