Futuristic Home Shower Fixtures: Spa Luxury, Sci-Fi Style
Continue reading below
Our Featured Videos
It looks a bit like a cross between a giant animal egg, a futuristic sci-fi-style space ship and, well, the ultimate in-home spa fixture for people who love to take long showers … and maybe stay up late watching shows above crash-landed UFOs.
Of course, as you would expect from something this size (and potential price) this designer idea by Arina Komarova doubles as a bathtub, jacuzzi and hydro-massages stall – a 360-degree all-in-one showering experience.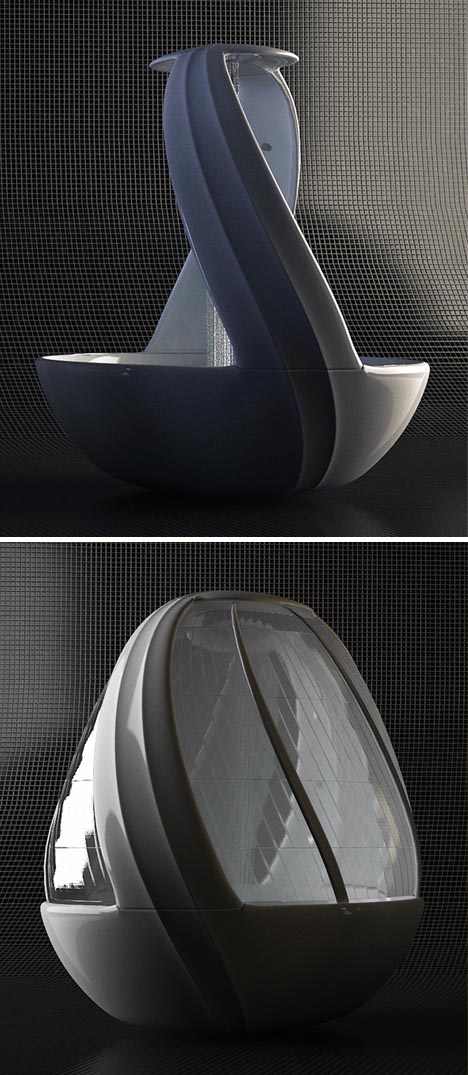 The sides slide open then shut to provide a cocoon-like enclosure. The interior is even lit with integrated soft-lighting spots that likewise surround you on all sides. Exciting, sensual or downright scary … that is up for you to decide. And will it fit in the bathroom?