Futuristic Space Saving Fold-Out Kitchen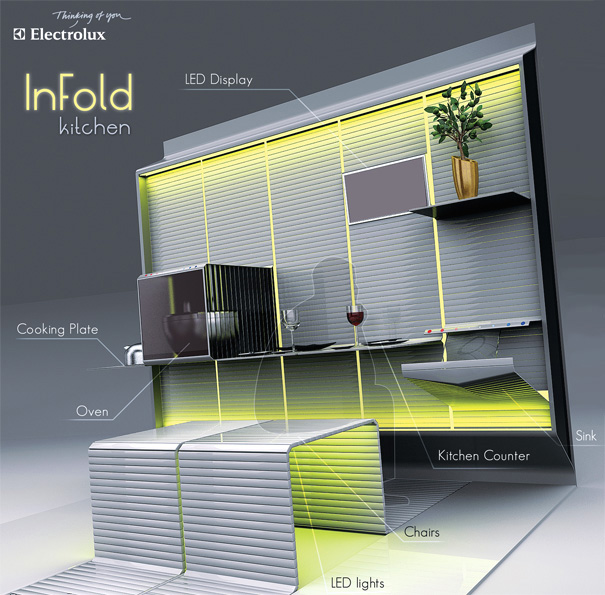 Continue reading below

Our Featured Videos
But will it blend (or work, for that matter)? This futuristic fold-out kitchen design is undoubtedly creative, cool, fun and futuristic, but whether it is a functional all-in-one design or exercise in aesthetic experimentation remains to be seen.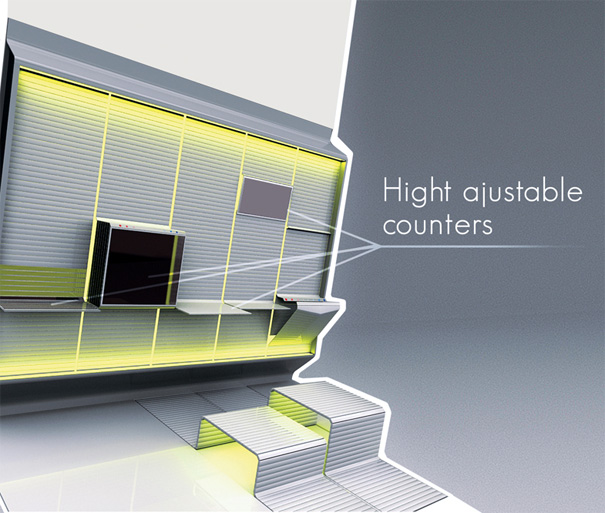 Segmented metal bench-style stools/chairs roll up from the floor, wall surfaces slide to reveal secret cabinets and hidden cooking appliances in this space-saving kitchen concept. LED displays and a dishwasher face sit flush with the wall as well, while adjustable-height eating, cooking and preparing surfaces slide out, up and down as needed.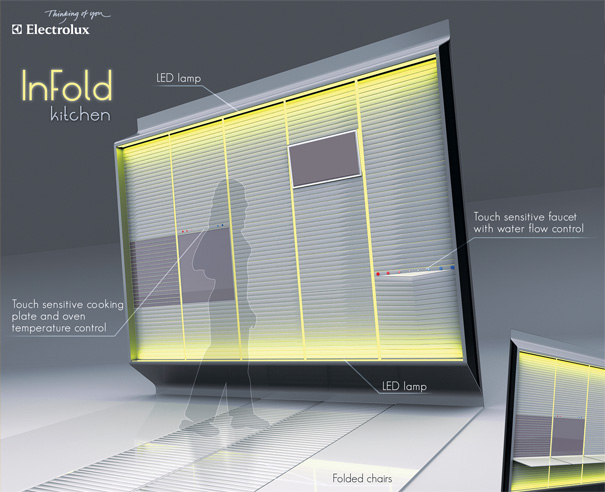 As part of another interesting Electrolux design competition, Ciprian Frunzeanu thought of a lot of things while working on this project, but there are definitely questions of plumbing and electrical connections to be addressed (not to mention extra wall space to support all of the behind-the-scenes aspects).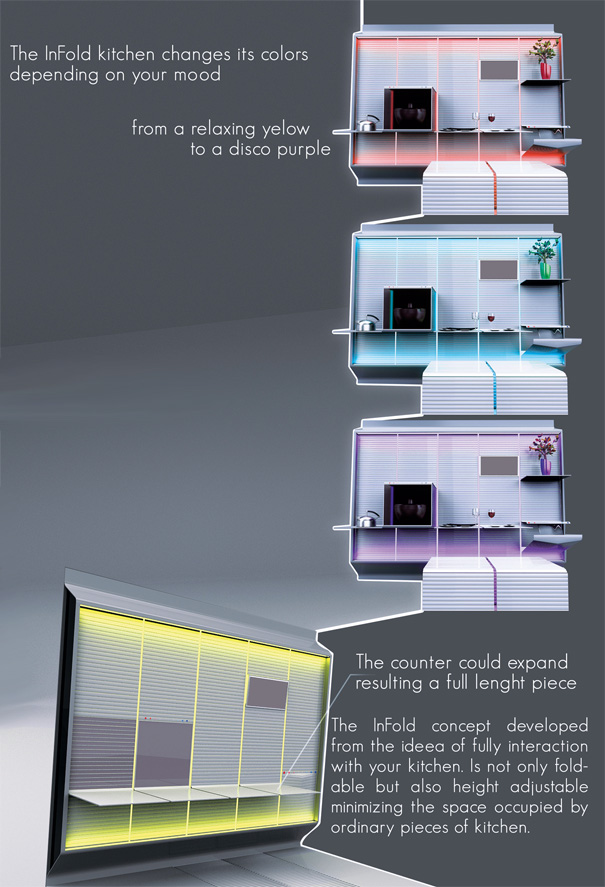 One can even change the lighting colors to set the mood, with recessed lights that line the perimeter and apparently are designed to shift between shades of bright neon, disco-flavored colors. As a layout concept or preliminary plan it is convincing, but a lot of technical and structural issues would need to be solved yet before it would work as a real-life kitchen space.
From Yanko Design:
"With the InFold Kitchen Concept you can no longer use "lack of space" as an excuse to cram in more appliances or whipping up a gourmet meal. What it's really about is this, a modular wall-mounted kitchen but with everything fold-able. The appliances, sink, cooking platform, chairs, cooking range, all fold up vertically into the length of the wall. This ways, all you ever need is a good sized empty wall and adequate floor space to move around in."

The way we are making advances in modular kitchen layouts, this concept doesn't seem too farfetched. Only a few tweaks required!