Fully Leveraged: New House Goes to Cantilevered Extremes

Not, not mortgages – the other kind of leverage, in the competition to make the latest and greatest hovering home. There seems to be a trend developing around the use of extreme cantilevers in contemporary homes. Not to be outdone, this newest addition to the suspended-home family juts up at a slight angle but really goes the distance.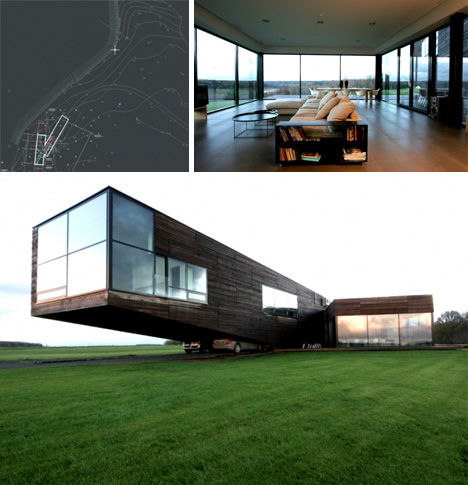 The resulting overhang is wide enough for multiple parallel halls and rooms and long enough to cover a driveway as well as two parked cars.At the entry, a main living room space sits on level groundwith floor-to-ceiling windows for openness on all sides. Interstitial spaces feature a cozy glass-walled sauna as well as a small indoor swimming pool.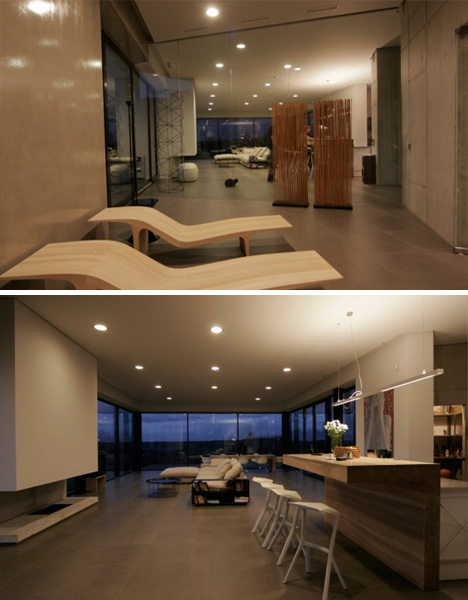 In the area above, the house becomes more complex – an open plan that breaks off into private bedrooms and individual bathrooms, winds through permanent partitions and temporary dividers, culminating at the top of the interior 'hill' with incredible views of the landscape below.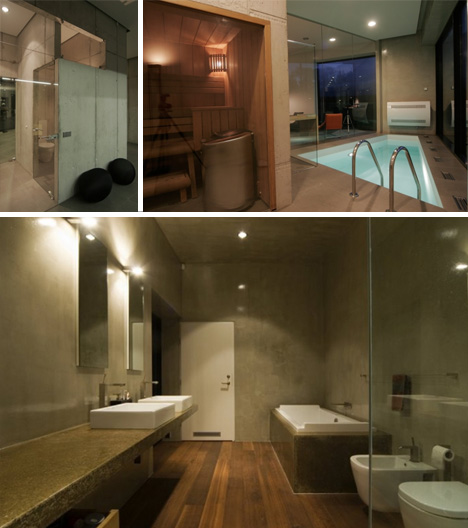 Continue reading below
Our Featured Videos
This design by the Lithuanian architecture groupNatkevicus moves from modern to rustic: a series of weathered wooden siding slats are the first hints that its ultramodern form might conceal a more cabin-like space inside, while natural-stained concrete and wood surfaces continue this organic-themed materiality throughout the occupied interiors as well. In the end, if this is what the proverbial Joneses next door have, I think I could settle for a strong second place in a neighbor-based competition.