Prefab Beach House on Stilts That's Surprisingly Easy to Assemble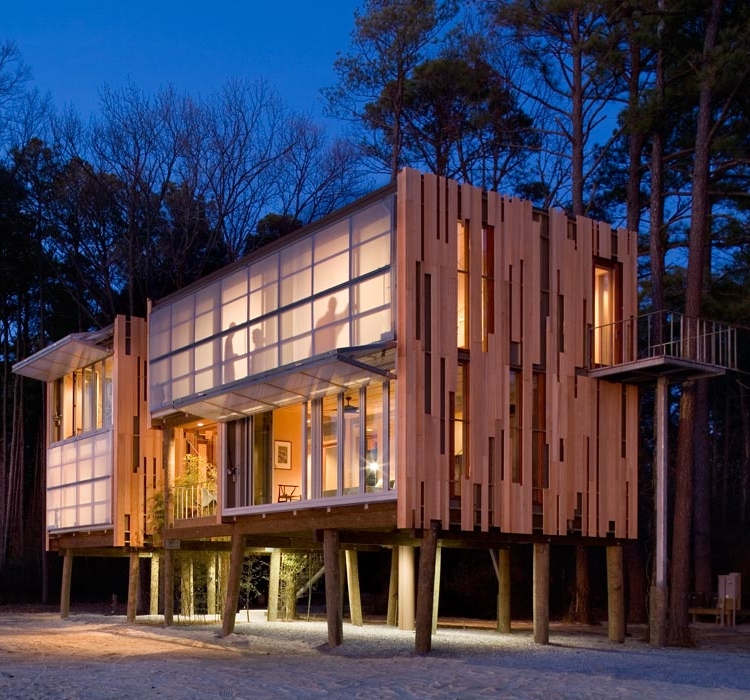 "Pack out what you pack in" is a common motto for campers, but what does it look like when applied to a whole prefab wooden home? This beach house on stilts may look massive, but it is built with a kit-of-parts approach that makes it possible to take it apart and move it in the future as needed.
Continue reading below
Our Featured Videos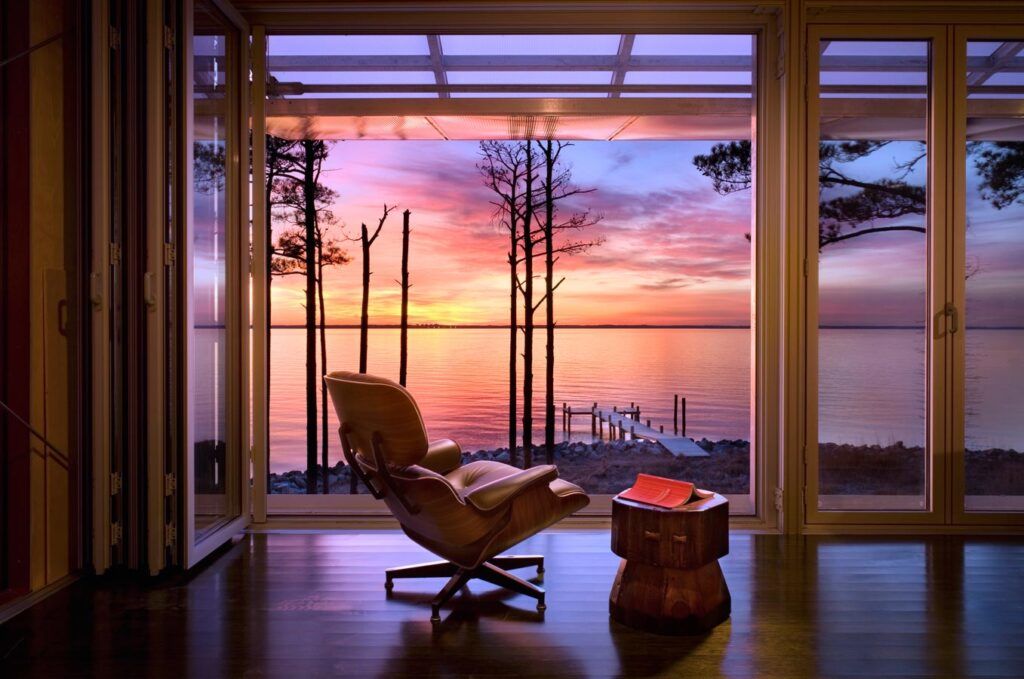 Architecture firm KieranTimberlake started with a creative concept and carried it through to the finish – the finished product is arguably even more uniquely detailed than the original, and nothing about its complex execution suggests that mass-production and local materials drove the design.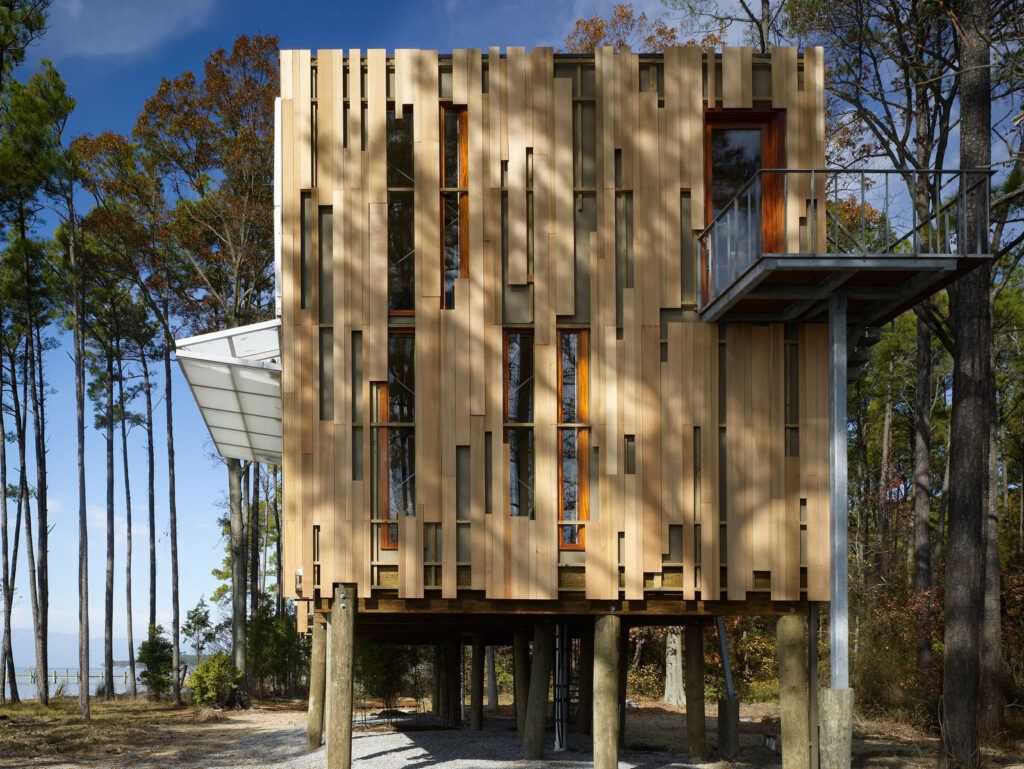 The plan is open on each floor, and oriented toward the bay beyond – raising it up on stilts both protects it from the potential of rising water while lofting it to take maximum advantage of the views.
Huge fold-up surfaces allow for direct connections to the outdoors from virtually all levels of the house, and its elevation off the ground likewise opens up sheltered-but-exterior space below the main structure.?By layering different types of detail and scale, offsetting the wood siding slats, and and introducing a critical asymmetry in the plan, a custom-looking creation emerges … despite rigorous underlying geometry and the repetitive use of same-sized materials throughout.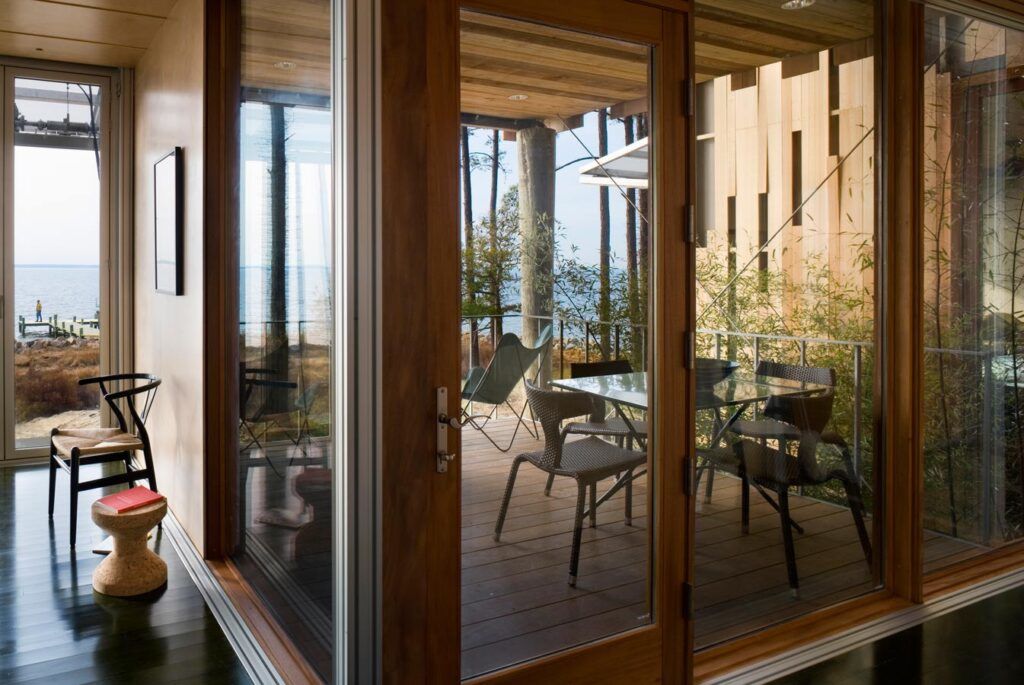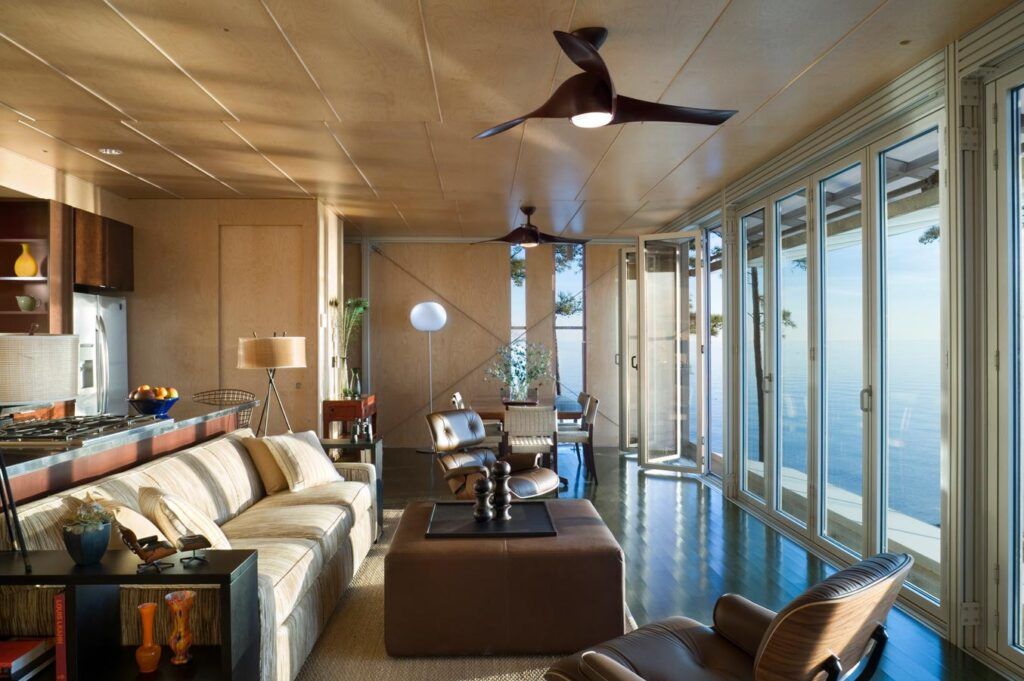 More from the architects
"Positioned between a dense grove of pines and a lush foreground of saltmeadow cordgrass leading to the bay, the prefab modular elevated home on stilts is formed about and within the elements of trees, tall grasses, the sea, the horizon, the sky, and the western sun. The skewed piles upon which the foundation rests mimic the form of the forest, fusing the natural elements of this barrier island to architectural form."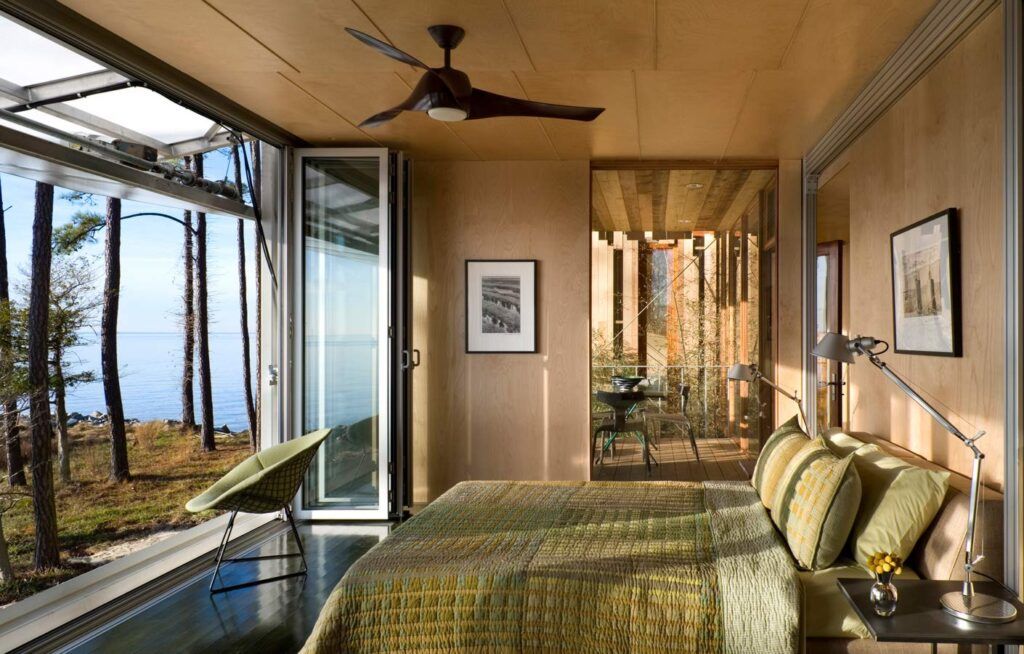 "Loblolly House also reflects an environmental ethic; by lifting it off the ground, we ensure that it touches the site very lightly. Our desire in conceiving this stilt home was to reimagine what was possible in the realm of building — with the intention to improve the productivity of design and construction, enhance affordability and quality, and do so in an ethical and aesthetically moving manner."