Adaptable Stacking Custom Furniture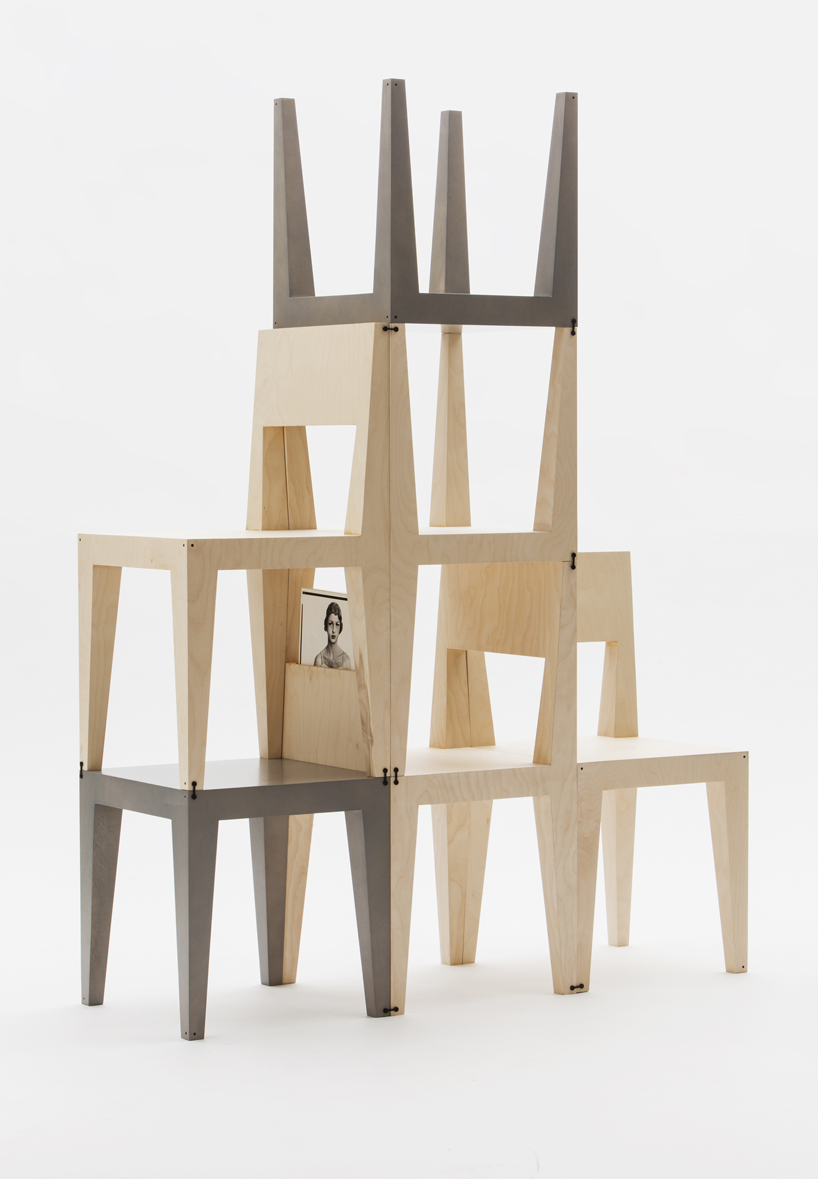 Birch plywood tables and chairs can be flipped, stacked and connected in a variety of ways to produce benches, larger tables or sculptural shelving systems. The Oneness Collection by designers Kyuhyung Cho and Hironori Tsukue adapts to your changing furniture needs within seconds without requiring any tools.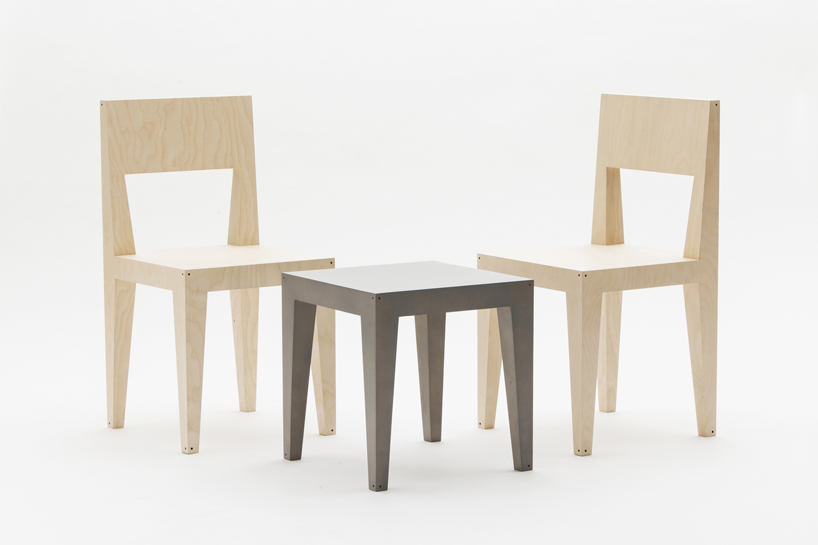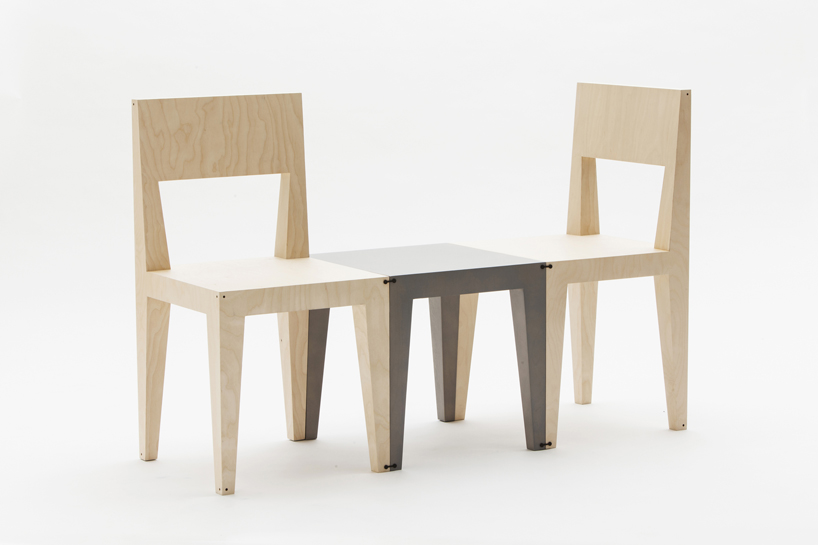 Consisting of a light-colored chair with a back and a darker-colored stool, the system is connected by inserting black plastic fasteners into holes located on each corner. The pieces can be stacked right-side-up or upside-down, making it possible to create bookshelves with built-in seating.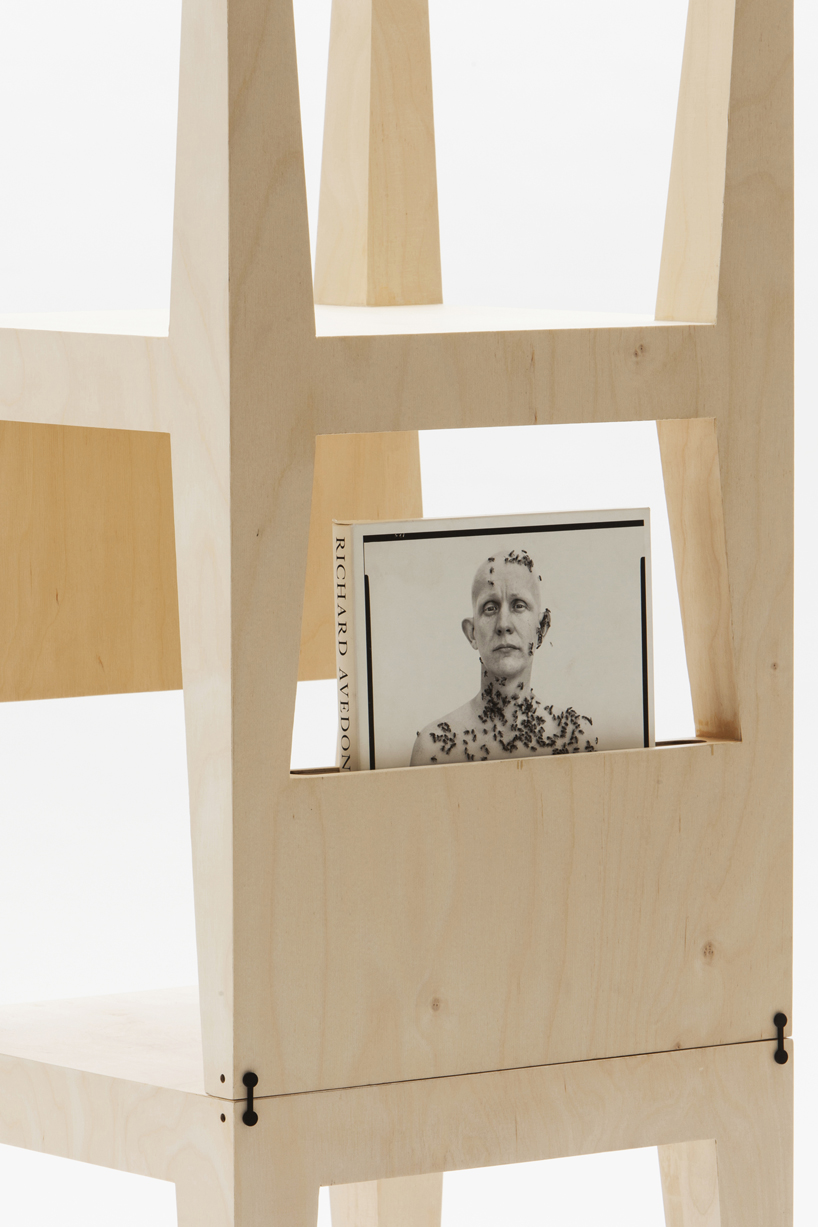 Continue reading below

Our Featured Videos


Other stackable furniture systems include the Outdoor Obelisk, which forms a sculptural object when not in use, and 'tree dressers' from Chigo that can grow along with your children or your need for additional clothing storage.
"Oneness is an extendable furniture system that consists of a chair and a low table as the core elements that are able to be combined into a open-standing shelf when stacked. The shelf can be extended vertically and vertically and horizontally by adding more chairs and tables, shifting the overall geometry and creating new relationships. The character of Oneness changes with use. As a low table and a chair it offers a relaxing space to people, but when stacked as a shelf it is a place for our everyday objects."
"The multifunctional purpose and extendable system can enrich a variety of spaces from office to home, through its simple, combinable and modern form inspired by the fusion of East Asian and Scandinavian design. Oneness is light, built with a Finnish natural birch plywood to make it easy to move and encourage people to compose their own structures easily. The structure is fixed by connecting each element with a clip inserted in to small holes found on the corners of the chair and table. The chair also has a secret space. When the chair is turned upside down to make a shelf, it reveals a hidden space on the bottom of the back for books and other small objects."