Flexform—Flexible Italian Furniture Solutions
Continue reading below
Our Featured Videos
Pay attention all lounge lizards! If you're looking for stylish way to lounge around, then here's a tip: invest in some Flexform furniture—well, if you can afford it, that is. This is a luxury brand that doesn't shout about it; quality fabrics and materials produce a sumptuous look and feel that doesn't require any bells or whistles, but that subtly tells you you're in the presence of superior design and quality.
Ever since the late 1950s, from its beginnings in the craft-led furniture manufacturing district of Brianza, Northern Italy, the iconic brand Flexform has carved a renowned global niche in contemporary furnishings. Based on their dedication to quality workmanship, the result is a comfortable and durable design.
By the 1960s, Flexiform statement pieces, and in particular their core-brand sofas, were displayed in villas overlooking Lake Como, beautiful apartments in Milan and in the foyer of the Teatro alla Scala—the famous Scala Theater.
A fine old Italian family firm, Flexform has spent decades building up a fine tradition of furniture making. Many of its great designers trained in the School of Architecture in nearby Milan. From its relatively small beginnings in Brianza, the company now ships its products around the world.
As the makers of timeless, high-end design classics, the company is still at the forefront of 'cool'—and their sofas, tables, chairs and modular furnishings are elegant, if not cutting edge—always on trend, and they sit well in their space. Above all, they are supremely comfortable.
Homes built by renowned international architects play host to the Flexform furniture collections. The brand is particularly well known for its expansive use of sofas, arranged together with signature shelving and small, modular wooden units. Together they build up a coherent design statement, yet they are laid back enough to blend into their surroundings. The color palette is subtle and that essential Flexform word again: elegant.

"From a Russian dacha to a villa in Santa Monica, a hotel in the Arab Emirates to a penthouse in Shanghai, FLEXFORM seduces both mature and emerging markets, and its products are sold in almost one hundred countries around the world," according to Flexform, Italia's website.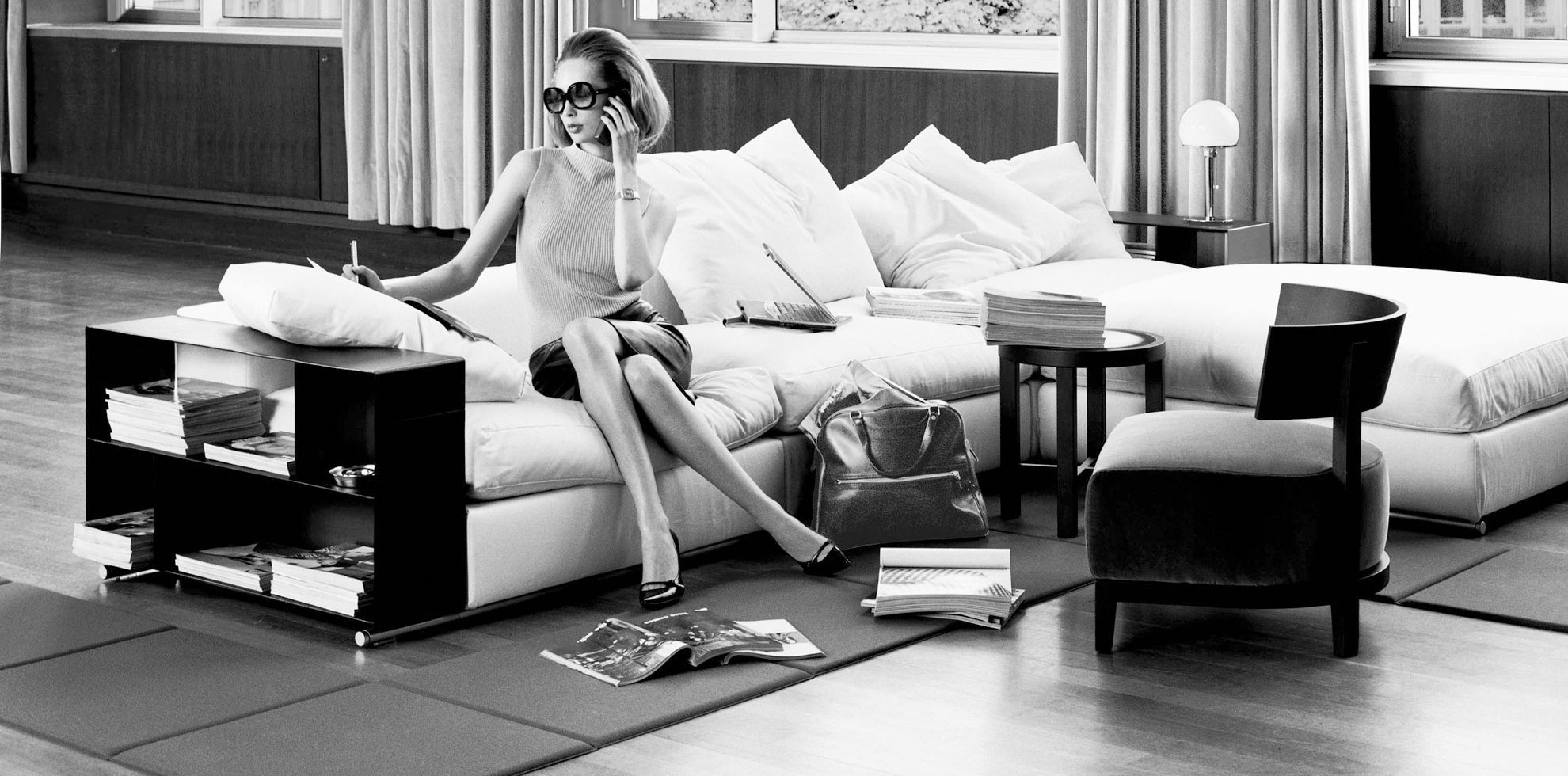 One of its most famous design classics, the Groundpiece modular sofa shows Flexform doing what they do best. Designed in 2001 by Antonio Citterio, it lends itself to a wide range of configurations. The seats and cushions can be customized to suit the required size and a unique container-shelf formed from a leather-covered frame can be used as a table, as a shelf to display things on or as storage to tuck away your belongings.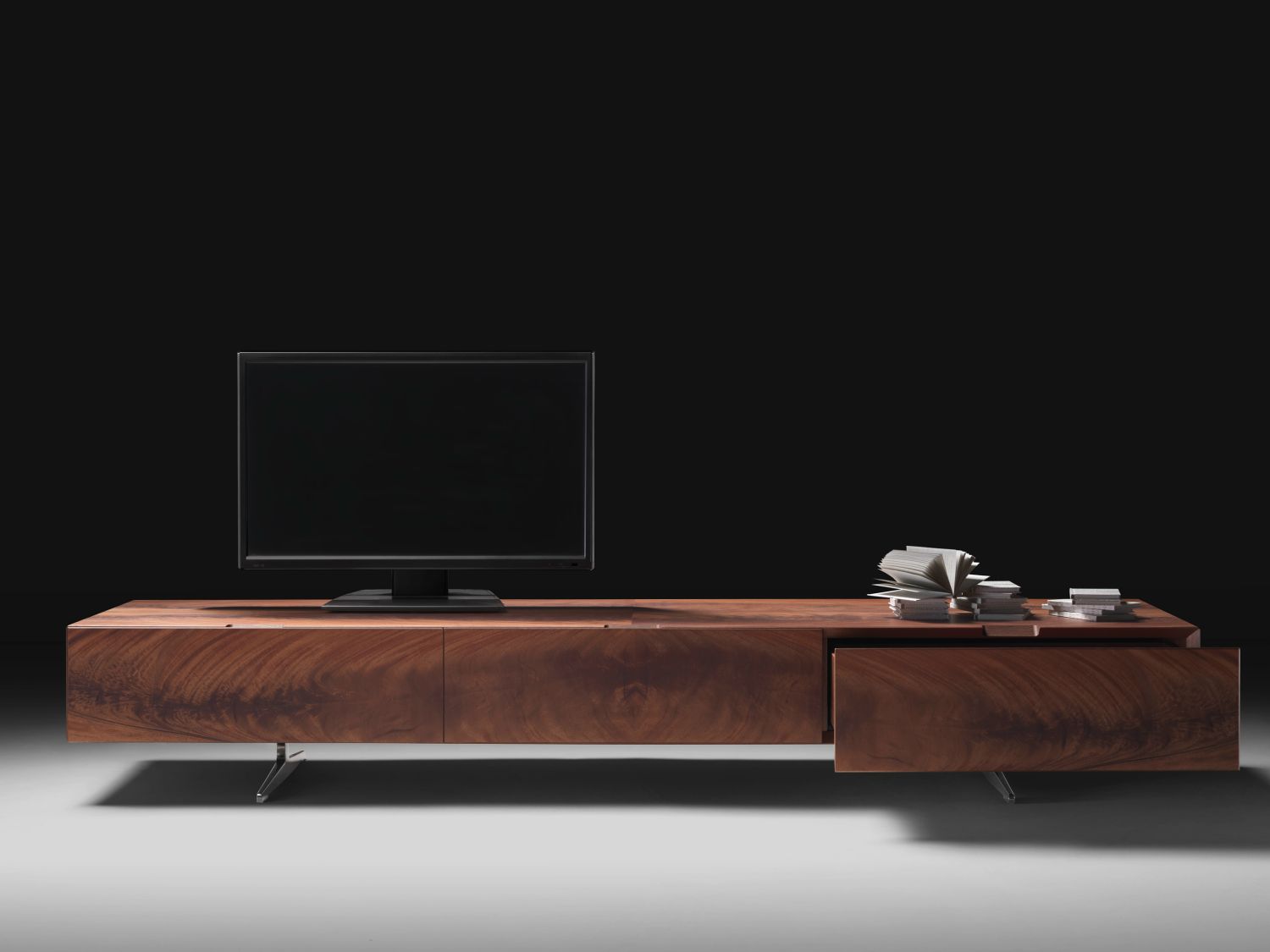 The seasoned beauty of wood is shown to perfection in Citterio's Piuma four-piece collection, in particular in the burr mahogany version. The low unit media console has a rich, luxurious finish that is simple yet striking. It is pared-down and has no handles to ruin its streamlined appeal.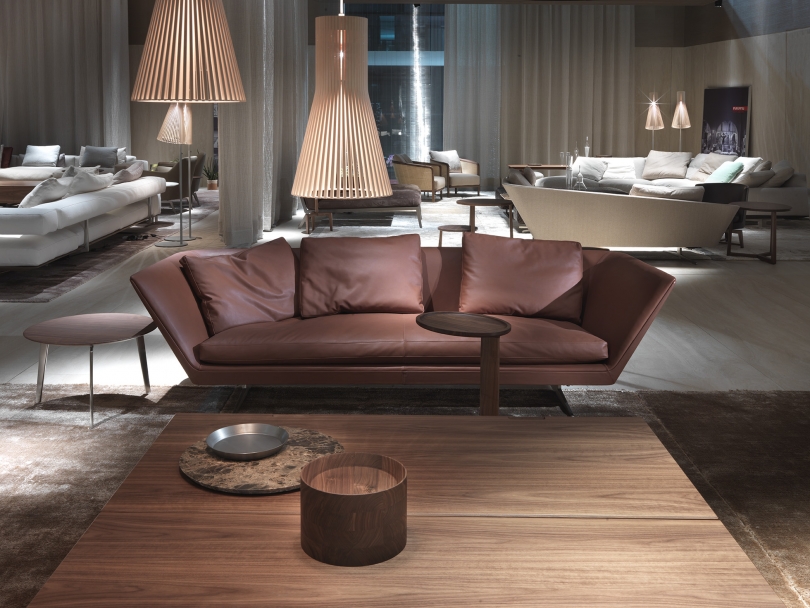 "The family is a great value, an important legacy of resources, stimuli, knowledge. Roots allow us to look to the future. Without awareness of our history we cannot imagine future scenarios. It is true that only he who knows where he comes from can know where he is heading. It is an honor and a commitment for all of us in the third generation to continue the work of our predecessors," according to Flexform, Italia's website.