Expandable Transforming Coffee Table
Continue reading below

Our Featured Videos
Two sliding elements within a rectangular form expand in various directions so this contemporary transforming coffee table design can accommodate extra guests, hold magazines or serve as an impromptu work surface. The leaves of the REK Table by Reinier de Jong extend in a number of configurations so you can customize the available surfaces to your needs.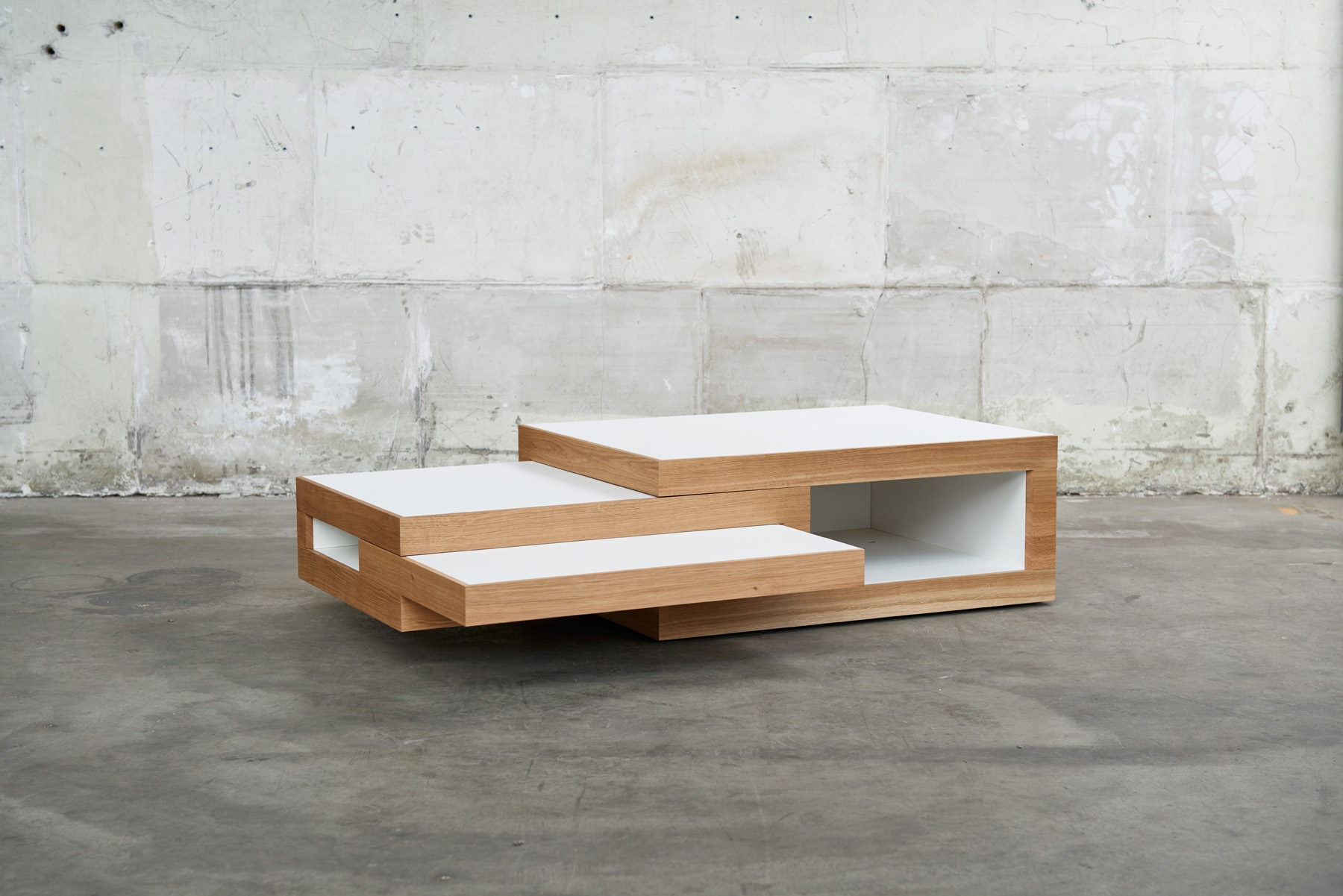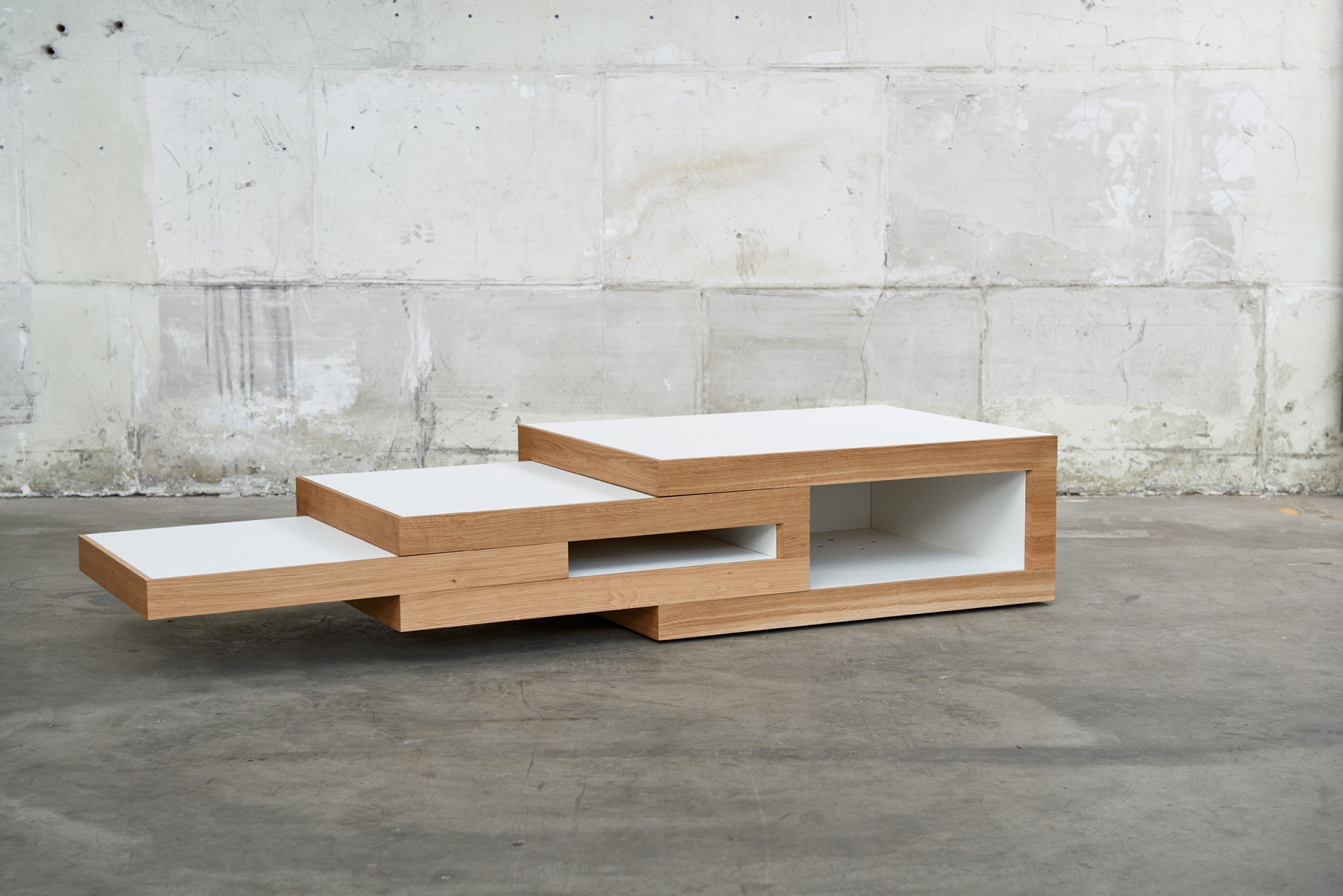 The top and sides of the expandable coffee table are made of white HPL (high-pressure laminate) with edges finished in either oak or beech solid wood. Beveled edges make it easy to grip the leaves as you extend them, and built-in stops keep you from pulling them all the way out. The table can grow from 60 by 80 cm (about 23.5 by 31.5 in) when collapsed to a maximum length of 170 cm (67 in) and width of  130 cm (51 in). Pull the extensions all the way out to one side for a cascading effect, or at opposing angles.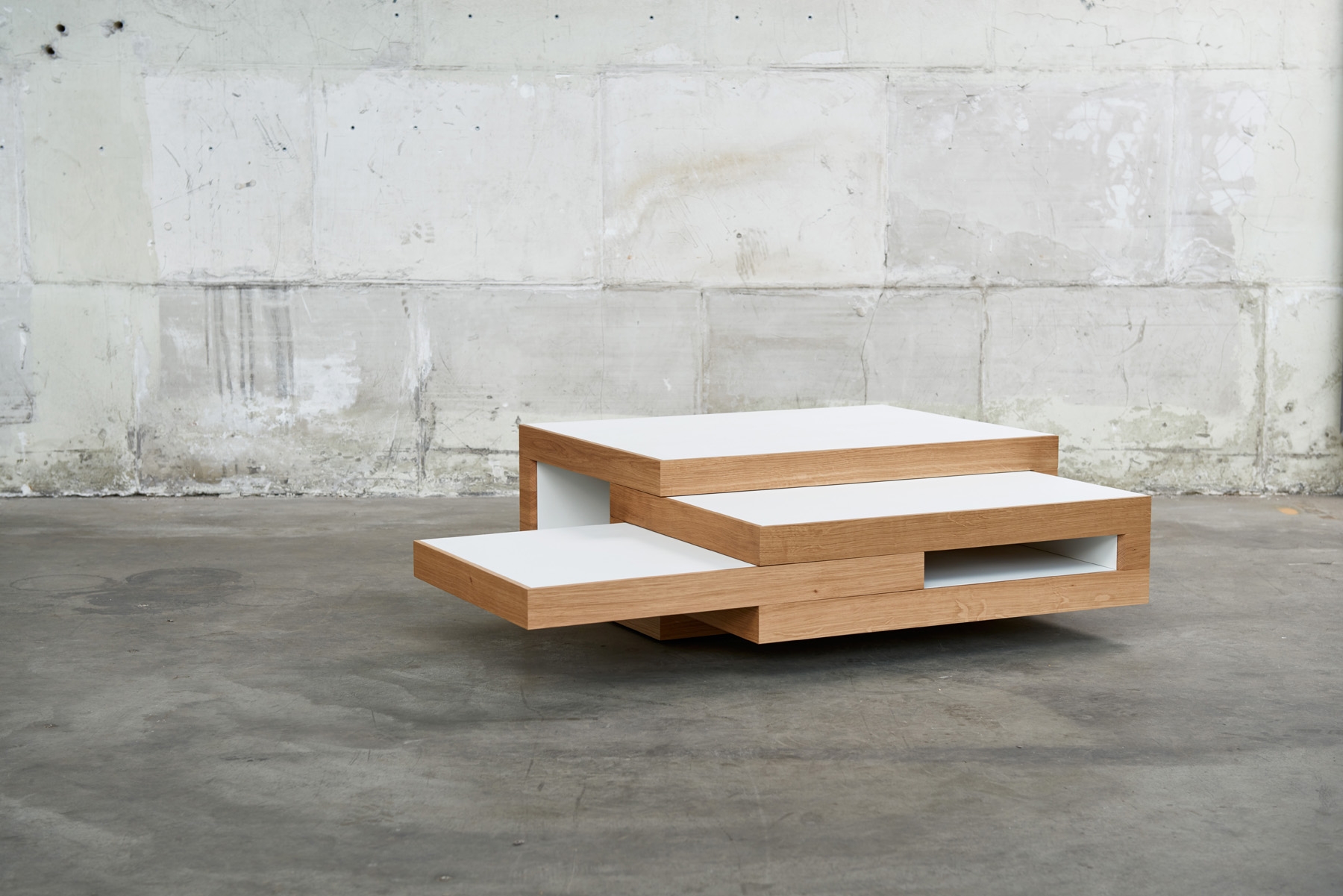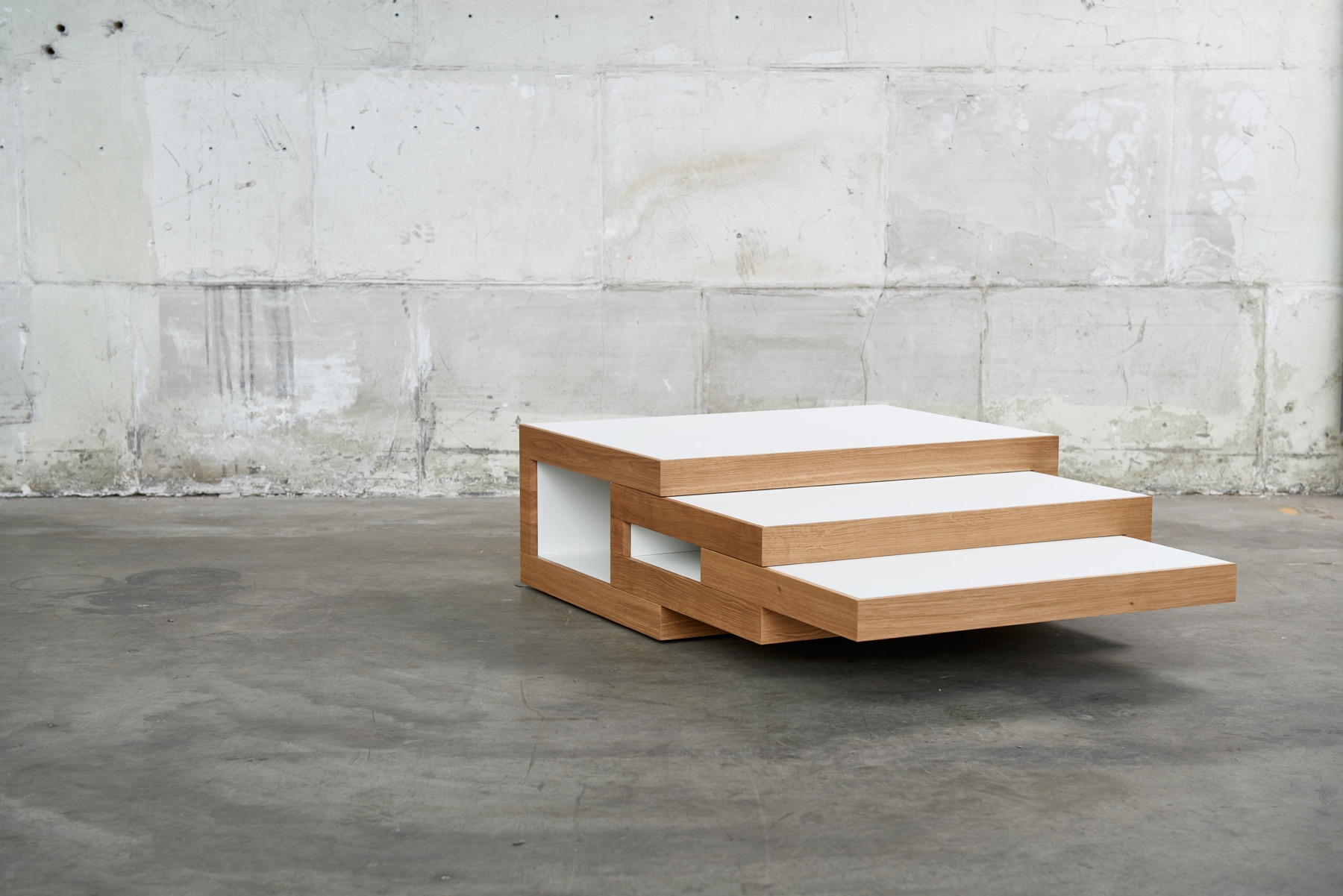 "An oak coffee table that conforms to the circumstances. Get your visit at home, seat chairs and slide out the REK coffee table. You can lose all the cups and store your stuff at the bottom. Do not worry that you move too far, a built-in stop will stop the magazine. The largest element is stationary, the other two elements can be extended independently of each other in two directions."
"The tabletops and the closed sides are finished with white HPL (High Pressure Laminate). This is the most wear-resistant material in the furniture branch and many times more resistant to stains and scratches than painted or coated surfaces and certainly also melamine surfaces that you find with cheap furniture. This material is available in very different decors, from concrete to marble and from wood to uni colors."
This modern coffee table that can grow in any direction is available for purchase at Dutch home store Stilst for €1,895 (about $2,149 USD).