Customize Your Own Artistic Desk With Chassie
Most furniture options available at major retailers tend to be cookie cutter by nature. They're mass produced and designed to appeal to the maximum number of people, after all, so there usually isn't anything too remarkable about them. It's a lot easier to find unique pieces when you're shopping for antiques, but what about those who prefer modern stylings?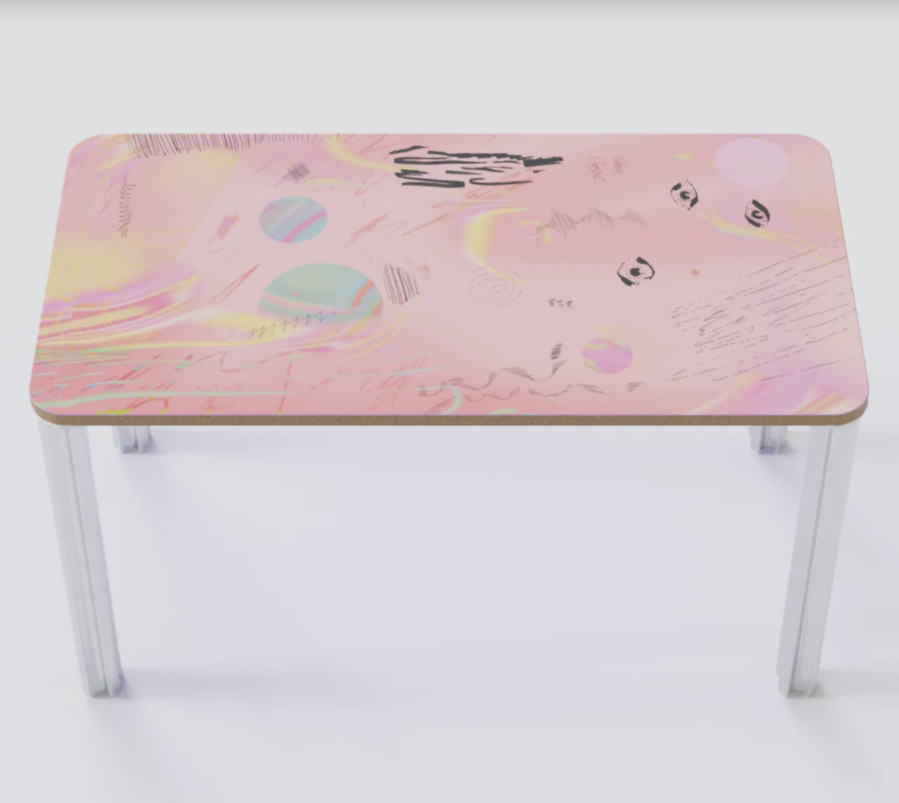 Continue reading below
Our Featured Videos
A Bronx, New York-based company called Chassie is here to fill that niche. Its new lineup of locally made desks come in a fun variety of surface designs by contemporary artists. With their simple shapes and clean lines, the desks appear pretty basic at first glance despite the decorative tops, but each one includes advanced features like invisible charging, "remarkable wood" that wipes clean after doodling with any whiteboard marker, and clear Lucite shelves that pull out whenever you need them.
The designs available from artists like Stephani Stilwell, Ivy Tai, Jordan Rosenberg, and Michael Hamlett Jr. all have something fresh and unusual to offer, so there's plenty to choose from. Some are available in limited edition form, like the "Fleur de Subway" by Diana Regal and the "Art Deco" by famed artist Milton Glaser, the creator of "I Heart NY" and founder of New York magazine.
But if you're artistically inclined, you should check out Chassie's custom option, which allows you to print just about any design you can dream up onto a desk of your own. Plus, since you can scribble all over them with whiteboard markers, you can make your designs interactive, creating fun things like coloring books, mazes, and daily planners.
The company states: "We make radical desks in the Bronx. They're made of art and tech, designed to last forever. We hope you see something you like. Each one is designed to help you bring greater passion and creativity to your life's work through a wonderful workspace. Chassie products are primarily made out of aerospace grade aluminum and FSC certified baltic birch plywood."
"We operate a full-fledged design studio and advanced manufacturing space in the South Bronx. We've worked with dozens of designers and artists to build unusual things. We have taken on projects as simple as altering the size, shape, or powder coat finish of an item in one of our collections. We've turned these works into occasional use, dining, or coffee tables, [working] with artists and designers on completely original works. We focus on and have mastered fabrication techniques and supply chains around UV prints on baltic birch plywood to create unusual and inspiring furniture."
The company also explains that "Chassie is a revised spelling of the French word chassis, which usually means the frame or foundation of a machine. Just like a car chassie that can have various options, our job is to create the frame — the basic structure — upon which artists can produce inspired designs and you can do your life's work."
The designs are also available in the form of square side tables, play tables for kids, coffee tables, and a range of accessories like notebooks. The desktops can also be purchased separately from the stands, if you already have some legs or trestles you'd like to keep. Best of all, orders ship for free to anywhere inside the continental United States.