Sou Fujimoto's 3-Layered House N
After covering his puzzle-piece cliff-side retreat and writing about his absurdest house stacked from homes it would be unfair not to step back and see a classic by Sou Fujimoto: House N, the see-through home.
Continue reading below
Our Featured Videos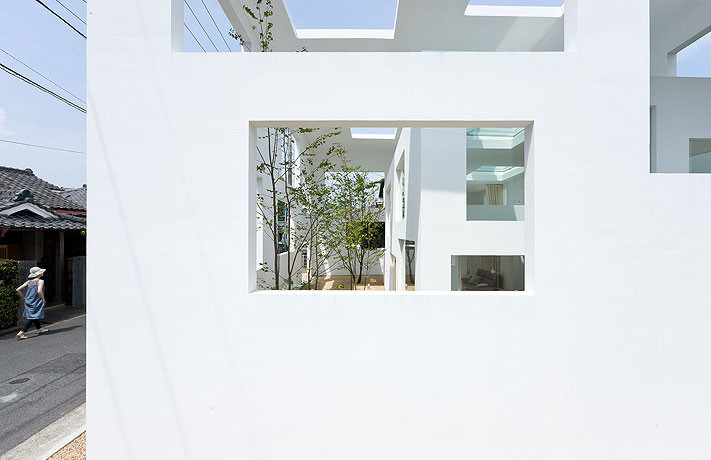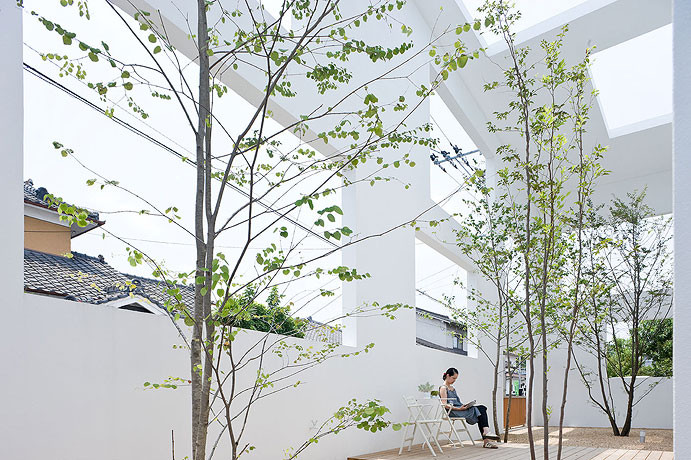 Difficult to describe but beautiful to behold, this bright white wonder consists of a series of three perforated shells, one within the next, that grant privacy when contiguous or properly overlapped, while allowing light, air and views through in calculated ways. The architect calls it a "gradation of domain," which makes sense when you see how you move through the house to varying levels of privacy.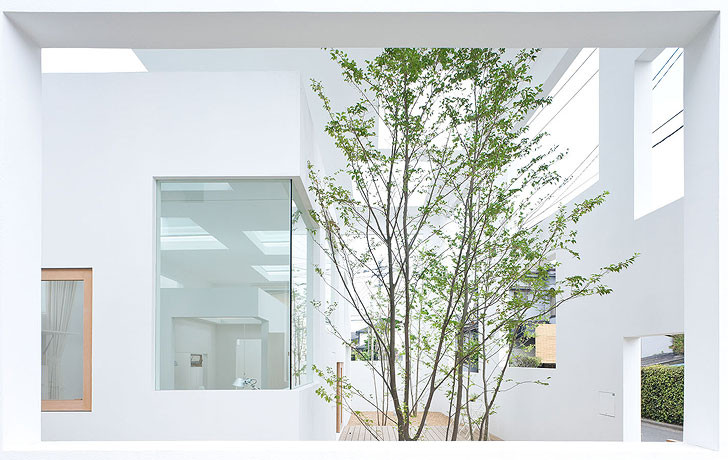 Layers of light and square shadows dance across the walls and jump from one opening to the next, creating an ever-shifting composition of illumination against the ever-bare walls both inside and out (if the distinction is even relevant in this case).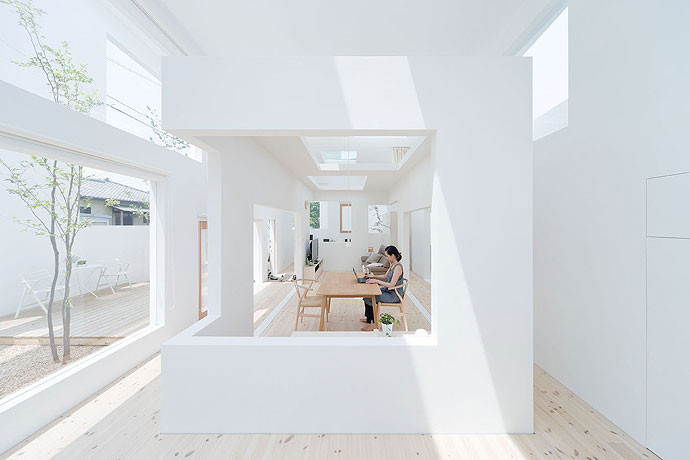 From the architect: "I have always had doubts about streets and houses being separated by a single wall, and wondered that a gradation of rich domain accompanied by various senses of distance between streets and houses might be a possibility, such as: a place inside the house that is fairly near the street; a place that is a bit far from the street, and a place far off the street, in secure privacy."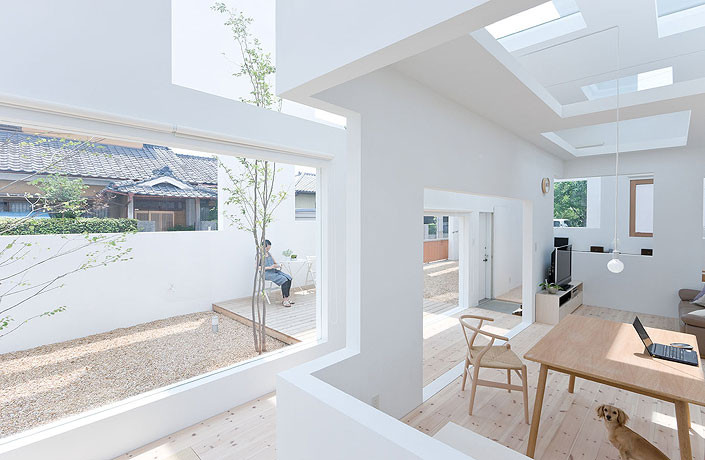 "That is why life in this house resembles to living among the clouds. A distinct boundary is nowhere to be found, except for a gradual change in the domain. One might say that an ideal architecture is an outdoor space that feels like the indoors and an indoor space that feels like the outdoors."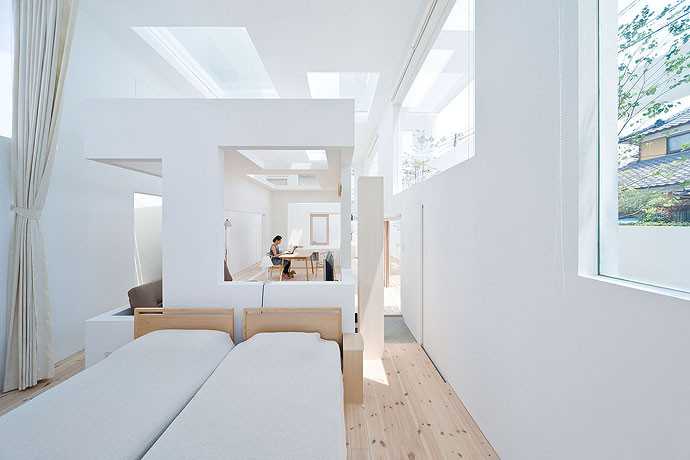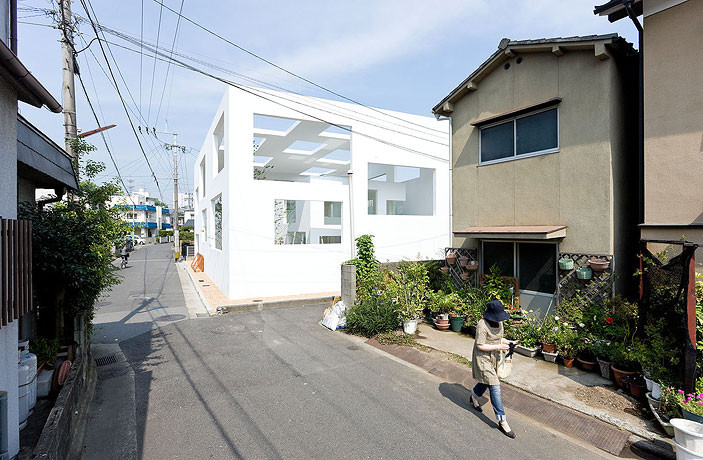 "In a nested structure, the inside is invariably the outside, and vice versa. My intention was to make an architecture that is not about space nor about form, but simply about expressing the riches of what are `between` houses and streets."