Flat-Pack Tent Made of Natural Cork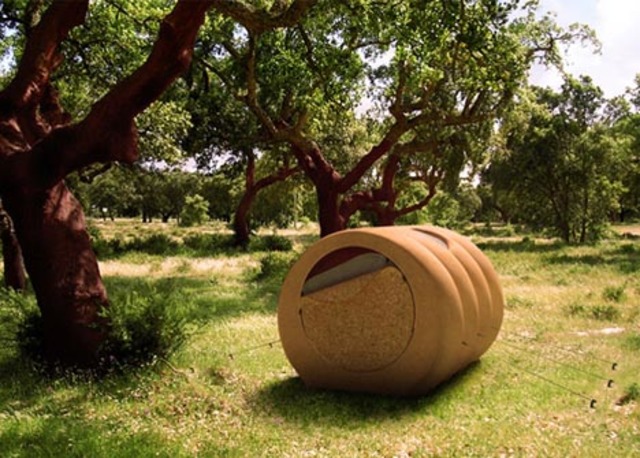 Does buying a bunch of gear made of polyester and nylon feel a little self-defeating when all you want to do is commune with nature? Outdoor recreation retailers and sports shops provide surprisingly little in the way of natural, sustainable and renewable tents, sleeping bags and other gear, often because they're trying to find a tricky balance between affordability, ease of manufacturing and ability to withstand harsh weather conditions and regular use.
But a new concept has us wondering whether there are possibilities within nature that are as yet unexplored. Titled 'Tree House', this clever little mobile sheltered is named after its constituent material rather than its location. Composed of sustainable cork, this clever creation is a flat-pack portable dwelling made to replace conventional synthetics-based tents.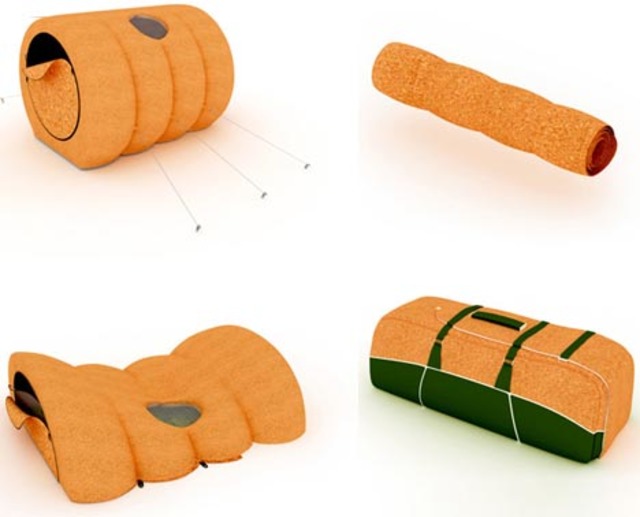 An award-winning design collaboration between Ana Correia, Vasco Lopes, Vera Gomes for Dideia (via YankoDesign), this natural tent design is chemical-free and environmentally-safe, lightweight and portable, and utilizes the positive thermal properties of cork to its advantage. Cork grows on trees in Mediterranean climates, like Portugal and Spain, and requires zero pesticides, irrigation or other interventions to grow. After harvest, the trees remain living, re-producing their cork bark over and over again. Plus, its use sustains small communities and encourages land owners to keep trees standing.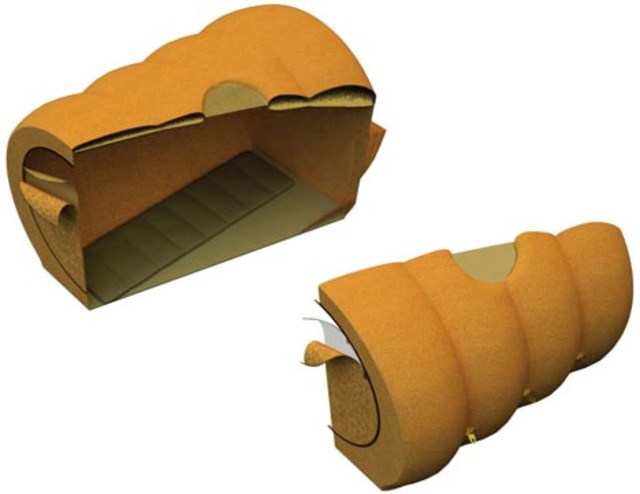 Like an ordinary tent design, "Tree House" rolls and folds into a compact and simple-to-store form that can be deployed as needed, and unwinds into a cocoon-like cylindrical shape with built-in insulation, breathable flaps, a small porthole for light and views and a custom-fit bedroll and pillow inside.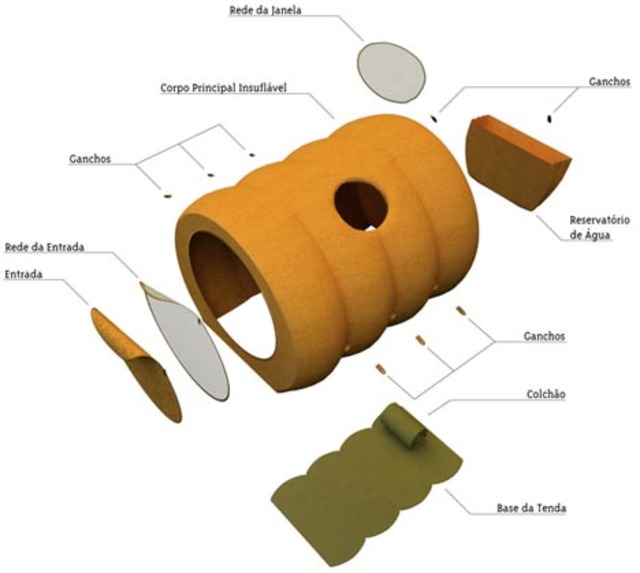 Continue reading below

Our Featured Videos


Malleable and mobile, the concept remains unbuilt, unfortunately, meaning the most difficult test has yet to be passed: will it or won't it hold up to wind and other harsh outdoor weather during an actual excursion into the wilds? There's no word on whether this design will ever actually make it to production phase, either, but those of us seeking gear much like "Tree House" can hope that it will happen eventually — or at least inspire similar products.