Clever Kit Makes Furniture Easy to Customize and Move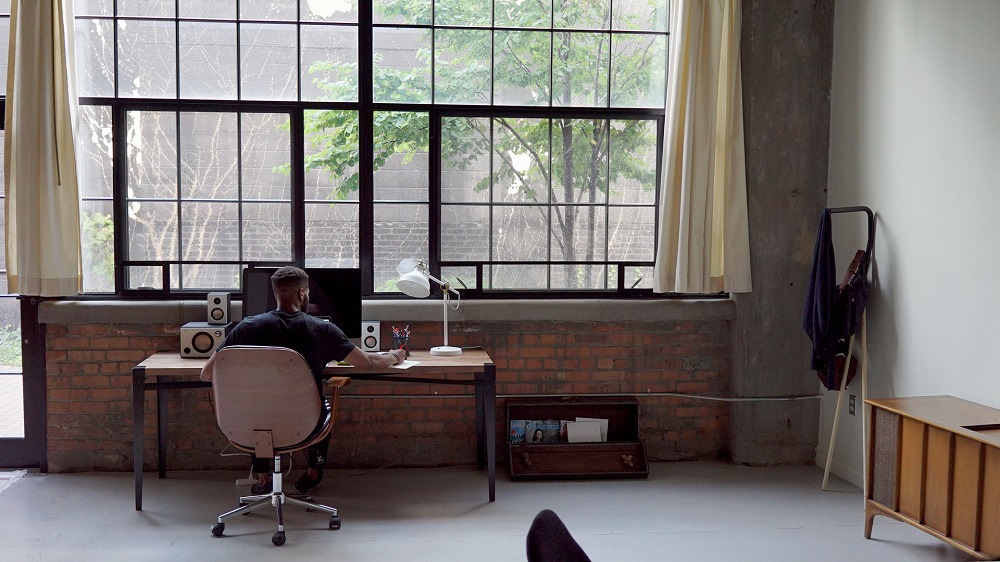 Lugging a table up and down a few flights of stairs every time you move is a pain. And there's a good chance you'll gouge the paint off the wall as you squeeze by, too. (Don't ask how we know that…)
Luckily, we now have options, courtesy of the Floyd furniture company, based in Detroit. "We make furniture that is simple to use, easy to ship and long-lasting," the owners say. "Our aim is to make furnishing an apartment an easy and enjoyable experience."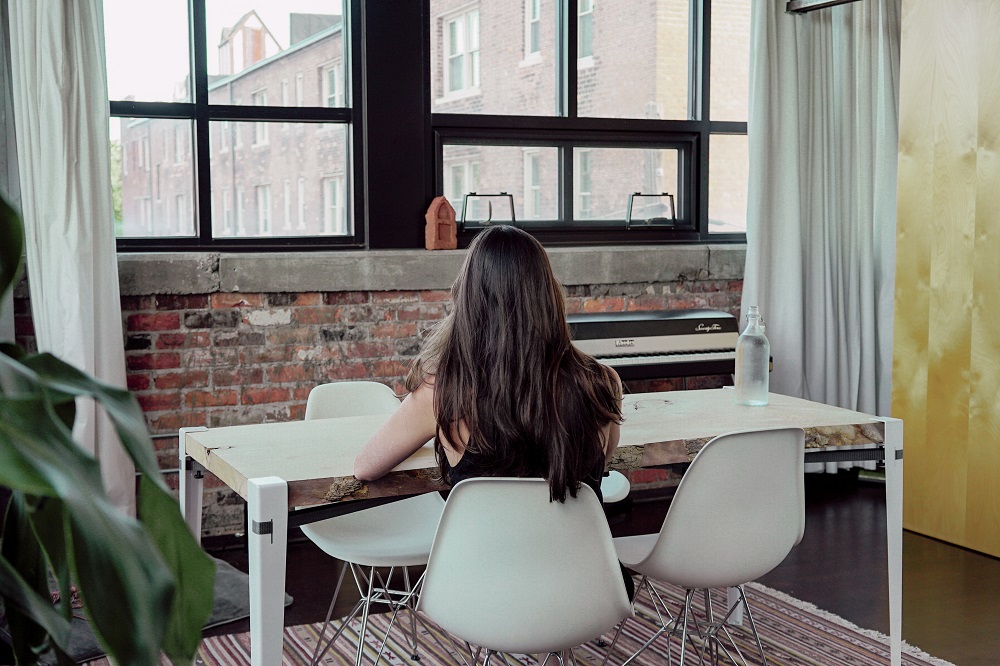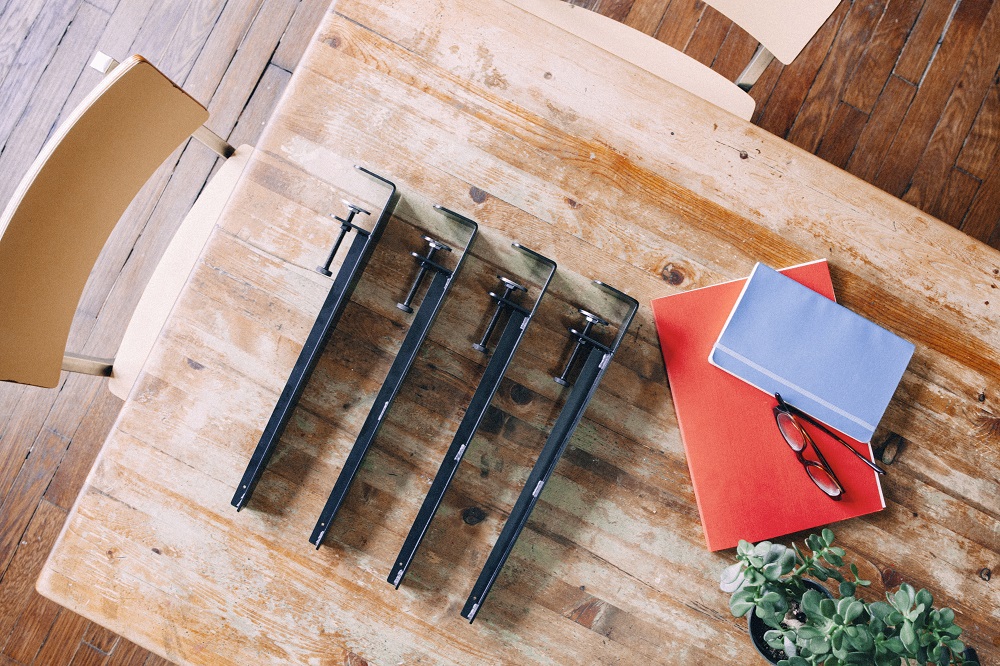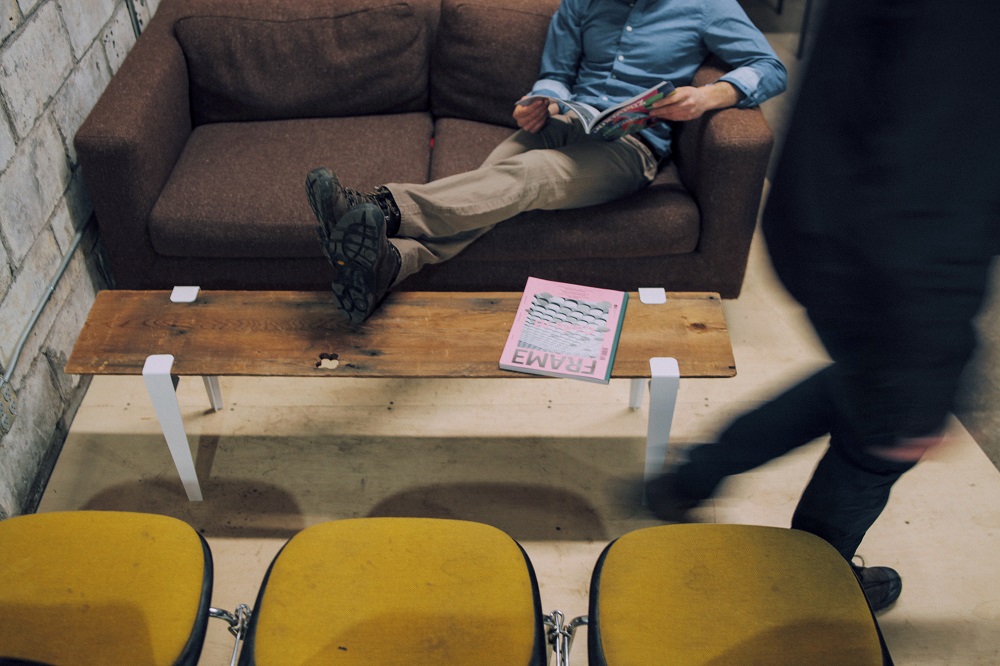 How exactly does Floyd do this? Well, the designers have pioneered a system that allows you to choose any flat surface as a table top and then add the Floyd legs and a brace strap to create a custom table. When you need to move, simply disassemble the table and carry the parts to your next home.
The metal legs are manufactured from U.S.-made cold-rolled steel, covered with a powder coat to protect them. They come in two sizes: the 16-inch is perfect for light use, such as a coffee table or an end table; the 29 1/2-inch legs are good for planters and other light uses.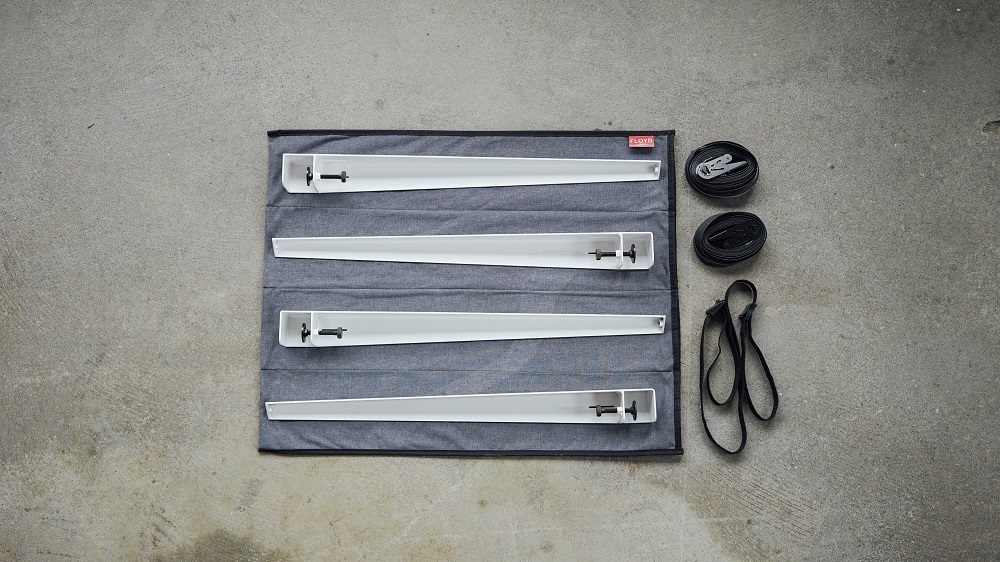 For a sturdy table that can hold up to 125 pounds, you'd need to buy the Utility Set, which can support a table top that's 8 feet by 4 feet. Think solid desk or a dining table that can carry a huge Thanksgiving turkey with all the trimmings and a lot of dessert. The Floyd team says it's great for a Ping-Pong table, too. (We wonder if that's how they take a break from work in the office.)
The Utility Set comes with two bracing straps that you thread into the legs and then tighten with a ratchet system for extra support. It's easy —literally a cinch. Ahem.
Floyd has some other tricks up its corporate sleeve. Another piece of furniture that most of us dread moving is the bed. Kyle Hoff, Floyd's creator and co-founder, says companies have invested a lot of time and money in updating the actual mattress, "But no one has rethought the bed frame — so we developed one ourselves!"
Lightweight and portable are Floyd's keywords, and for the bed frame, the designers incorporated strong honeycomb material for the platform panels to stay true to their mission. If you like the challenge of Scandinavian assemble-yourself furniture, you may be disappointed to learn that the Floyd bed frame can be assembled in a few minutes and without the use of any tools. Yes, really.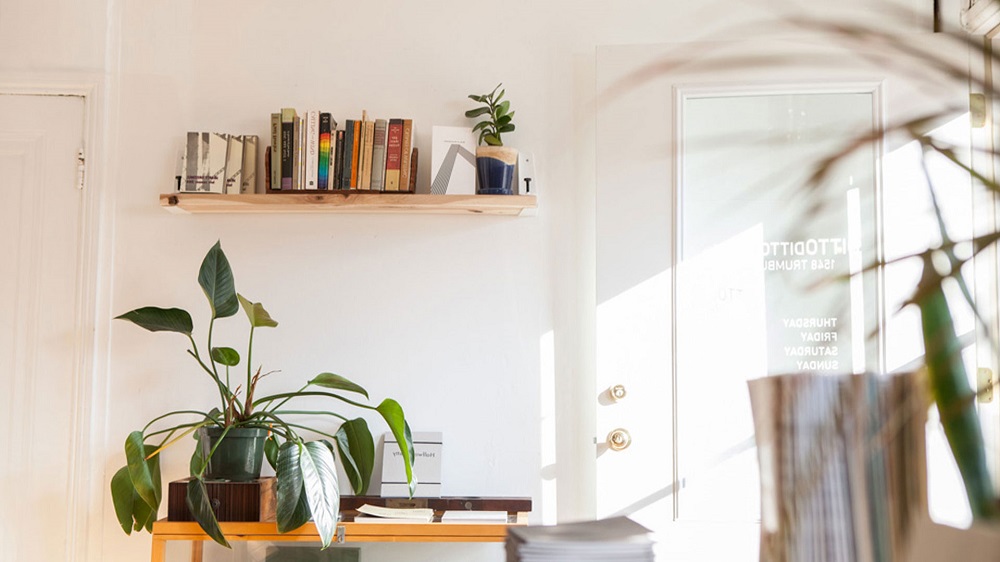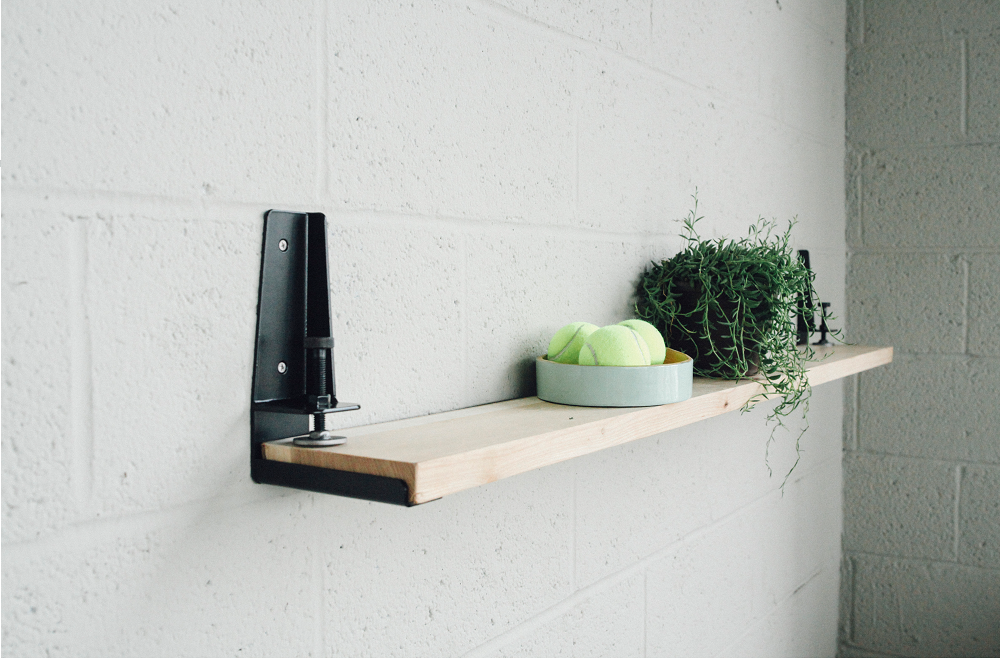 Floyd is also offering shelf brackets — just add a board of your own— that can be installed easily and taken with you when you move. There is also a basic coat rack, bookends and a candle-holder.

Continue reading below
Our Featured Videos
Everything Floyd sells is produced in the Great Lakes region of the U.S., and the company is committed to supporting its manufacturing partners in Detroit (its home city), Akron and Chicago. In fact, even the company name has a strong industrial connection: Co-founder Kyle Hoff's great-grandfather, grandfather and father are all called Floyd and were steelworkers in Youngstown, Ohio.