Casa Terracota Represents Sustainable Architecture Made Entirely of Clay
All great design is a combination of creativity, art, and function. The Casa Terracota fits all those criteria with its originality and implementation of quirky features.
Continue reading below
Our Featured Videos
Designed by Columbian architect Octavio Mendoza, Casa Terracota is located in Villa de Leyva, Colombia: just over 20 minutes from the town's central plaza, yet worlds away from any other type of architecture. Made completely out of clay, the 5,400-square-foot structure is a reflection of the artist's love for the surrounding landscape. The project was inspired by a conversation he had with his niece, when she planted the "what if" idea that eventually evolved into creating an entire home out of clay. Twenty years later, Mendoza refers to the structure as the largest piece of pottery in the world.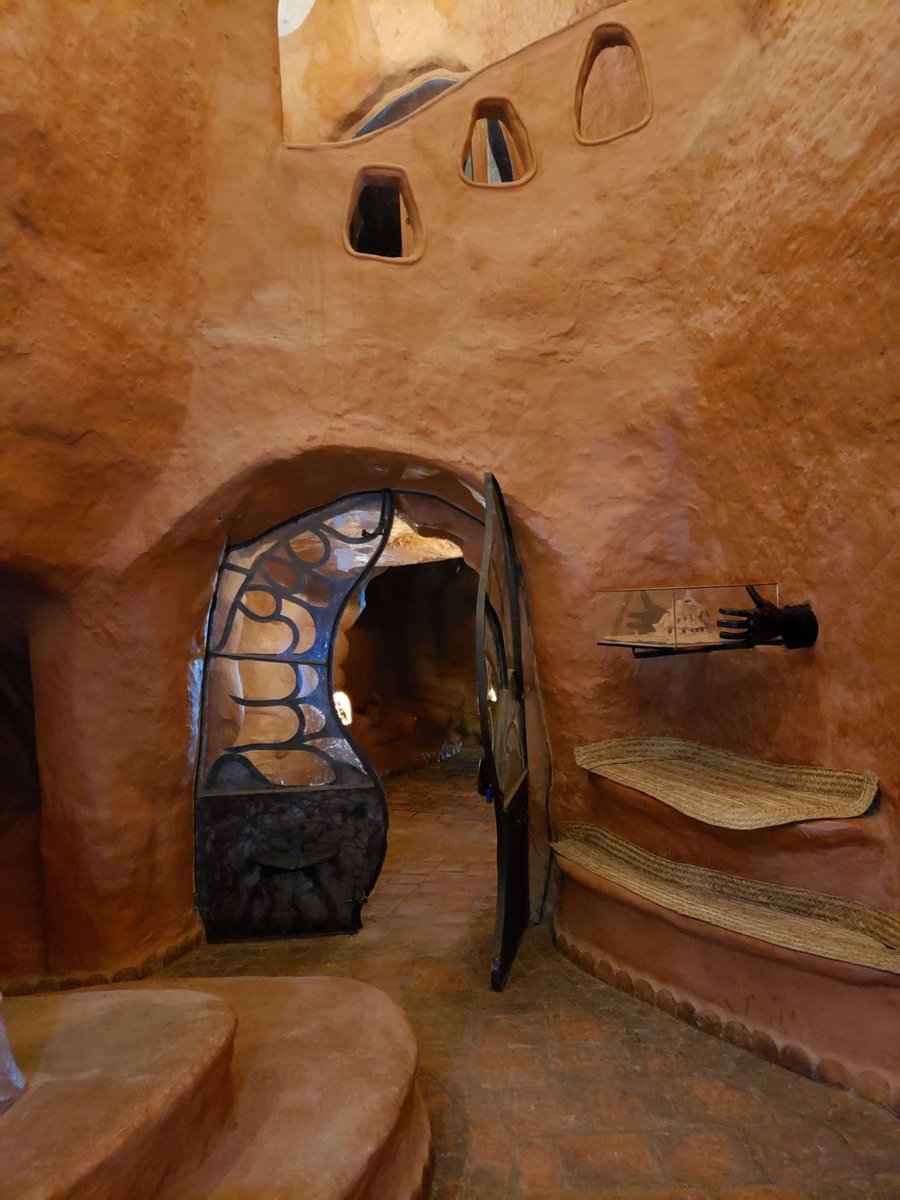 After planning out the design, he began sculpting the clay one section at a time, allowing the material to dry and harden naturally in the sun. After that, he baked the material to a hardened finish. This required building fires in each section and keeping them lit for days on end. The result is a home that challenges modern architecture to a competition in sustainable practices, artistry, and endurance.
Crafted from the natural elements of wind, fire, water, and earth, Casa Terracota is the ultimate form of sustainable architecture. In addition to being completely organic, it's also completely fireproof. That means it's a nearly indestructible solution to areas susceptible to wildfires. Even better, these natural elements are also self regulating, keeping cool on hot summer days and warming overnight using the heat retained during the day.
Endless unique features embellish the design with whimsical touches, including contoured walkways, built-in counters, and natural lighting. Even the handle alongside the stairway is a one-of-a-kind expression of natural elements.
As the project developed, Mendoza realized it was a gift to the planet and an opportunity to inspire other architects to return to eco-friendly building options. He says: "The earth allows us to work organically and artistically because there are endless possibilities to lift it and we have not yet discovered them. That is why I tell young architects to learn to look, to look the other way because the world is very wide and their perspective can change."
The project began in 1999 with the intent to marry a building to the land using organic materials. Since its completion in 2016, Casa Terracotta has remained opened for daily tours and is used as a meeting place for artists and craftsmen who continue to teach, grow, and learn.