Futuristic Egg-Shaped Camper Pod
Continue reading below

Our Featured Videos
A typical Winnebago gets parked out the outskirts of a town or, at best, in a large parking lot that can accommodate its bulk. While larger such caravans are great for wide-open road trips, this set of small capsules is designed for maneuverability in a modern city setting.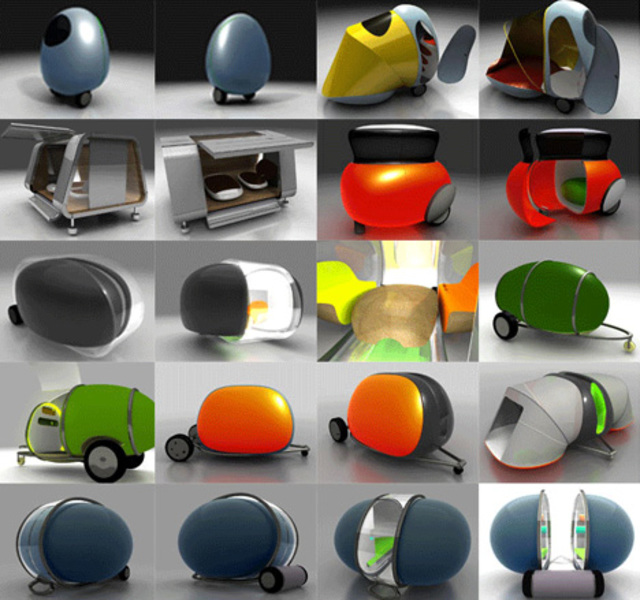 Designer David Tonkinson pursued a number of creative design variants, but ultimately engineered these futuristic camper pod modules to include linear actuators that, in turn, allow for an open configuration when the travel pods are set up and opened in a static location.
A wrap-around side-and-skylight system – stretched between and wrapping around the seam separating the two halves of each shell – can be turned opaque for privacy purposes at the flick of a switch. Part of it slides sideways, acting as a door when the sides are extended.
At the same time, splitting the design into two pods helps keep down the size of each overall egg-shaped trailer unit, which are individually small enough to park in a normal-sized car space. Think of it as your very own, home-storable boutique hotel.
While they work best in combination and can each be towed by a single small-sized vehicle, the two units are structured to work in functional unison. One, the so-called 'comfort pod', contains living/sleeping accommodations (a two-person bed, seating, audio and visual outlets). The other 'service pod' features supplies and storage as well as power and water (with toilet and sink).