Australia's Cyclone-Resistant Home

In the tropical climate of Far North Queensland, Australia, cyclones regularly threaten the homes and lives of residents. Charles Wright Architects built the Stamp Home in FNQ as a safe shelter from cyclones that is also environmentally friendly.


The Stamp House is situated on a tiny island in the middle of a pond, accessed by a long walkway over the pond. The structure is made up of a mixture of new and recycled concrete, which helps to insulate the building and keep it at a comfortable temperature year-round.

Continue reading below
Our Featured Videos
During the planning and building process, the architects worked closely with local environmental groups to ensure that the building's water system would not interfere with the surrounding wetlands.
The home features both public and private spaces on two levels. The large cantilevered chambers house a grand total of seven bedrooms. The heart of the home, in the center of the bedroom wings, contains a lounge, a dining area and a gym among other things.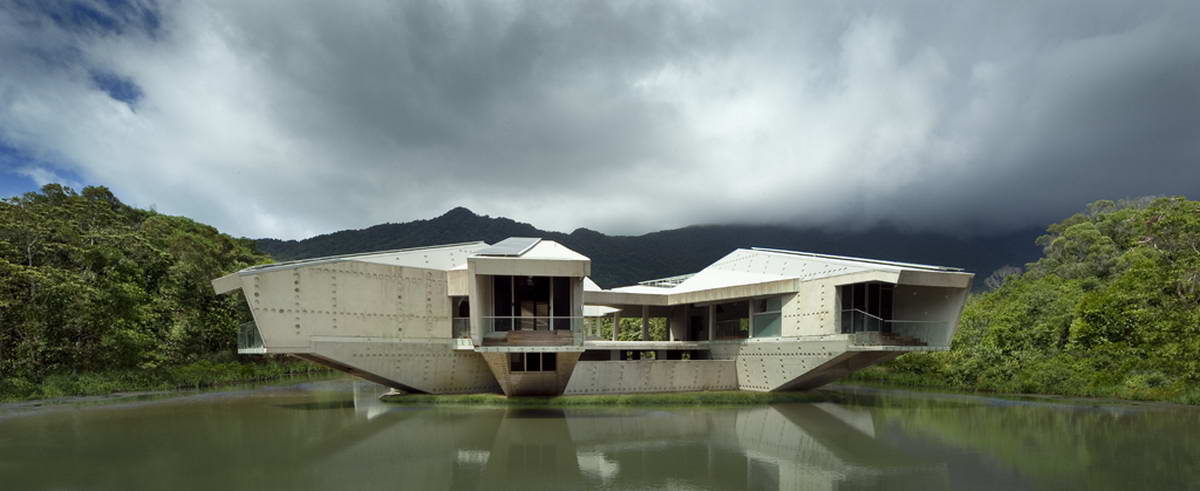 One of the architects' goals was to create a carbon-neutral home. They accomplished this in part by nearly covering the entire roof in solar panels. A solar-powered generator provides back-up power when necessary. The home has its own closed water system which harvests water from the surroundings, purifies it, and then puts it back into the system.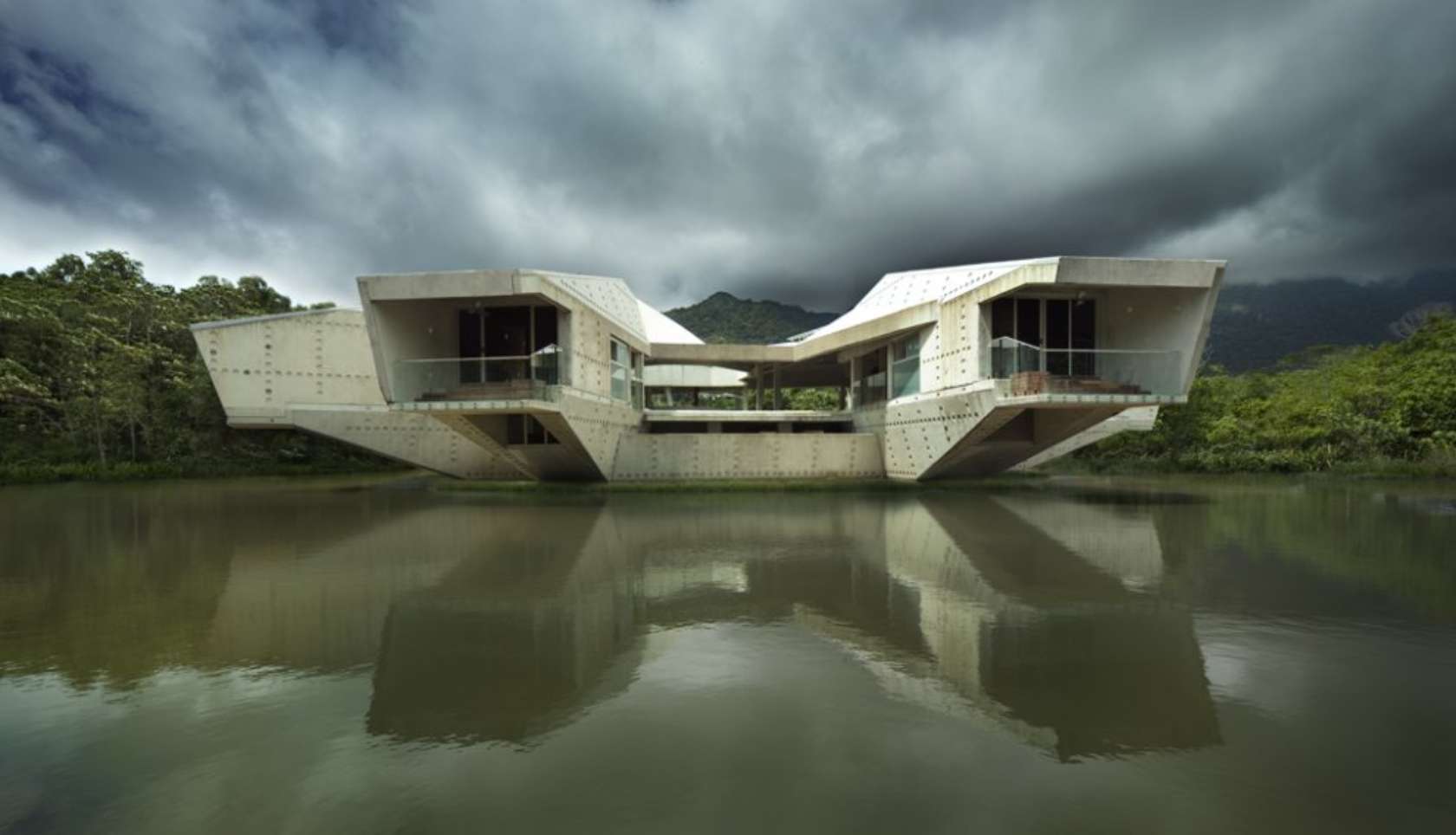 In addition to being eco-friendly, the home can withstand the power of a Category 5 cyclone. Those cantilevered arms prevent water from leaking into the house, making this structure one of the safest (and probably driest) places in FNQ to be in the event of a cyclone.