Artist Valeriano Fatica Carves Breathtaking Masterpieces You Can Eat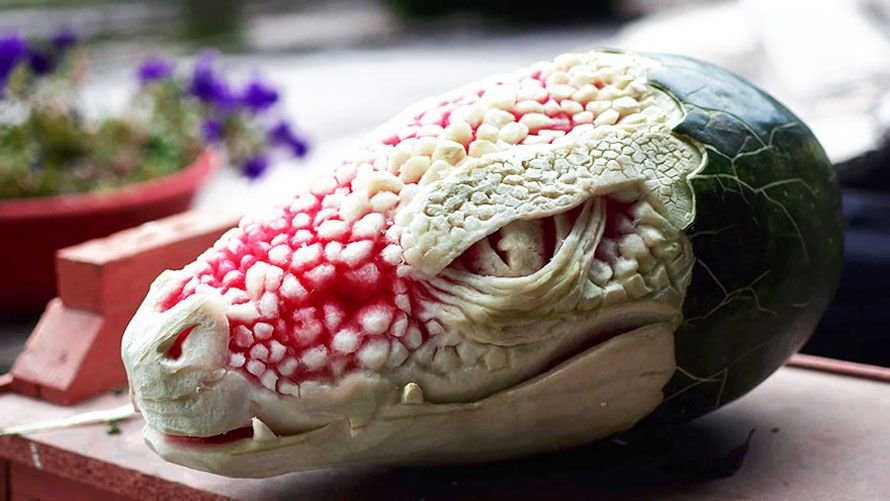 Continue reading below
Our Featured Videos
While some artists may be concerned with how well they can preserve their work, Italian sculptor Valeriano Fatica is often more worried about how his creations will taste. Specializing in edible art, Fatica first burst onto the social media art scene in 2015 when a video of him carving an intricately detailed dragon head out of watermelon went viral.
He reappeared in all the feeds once more in 2016 when he again used watermelon as a canvas – this time to chisel an extraordinary version of the Night King from Game of Thrones. The video caption says it took him over 18 hours to produce.
Fatica got his start in fruit and vegetable engravings in 2011 while working in his father's restaurant. "Since I was a child I liked art, but working in my family's restaurant I didn't have time to spend with sculptures or paintings. So I decided to use fruit to express myself," he told BuzzFeed in 2015. He began creating edible masterpieces for the buffet tables, and soon after people started requesting them for their banquets and parties.
Fatica's official website, which rates each organic medium for chiseling difficulty (watermelon is the hardest at 90 percent), durability, and tastiness, highlights the many ways he has branched out since those first restaurant attempts. On the other end of the spectrum, pumpkins and potatoes score as the least difficult to carve. Voicing his passion for comic book characters (he owns over 2,000 serials) Fatica has previously transformed a pumpkin into a menacing Joker head from Batman and a potato into H.P. Lovecraft's writhing, tentacled Cthulhu creature. He has also ventured into avocado and banana art, but given the short shelf lives of those fruits, it's safe to say that Fatica has not spent nearly as much time in those arenas.
Cheese has even become part of the artist's imaginative repertoire. Using a giant parmesan wheel as a backdrop, he once etched a striking Greek-style face into the block for consumption at a local wedding. He has also crafted a pint-sized bust of Jesus in his crown of thorns. Fatica rates cheese engraving with only a 50-percent difficulty, but gives it a 100-percent score for durability, making them easier to transport.
Fatica has also distinguished himself as the "first and only truffle sculptor in the world." He once turned the most expensive food on the mushroom into a miniature Mount Rushmore. Later, in collaboration with an Italian food company, he recreated a tiny face of Michaelangelo's David.
The amount of detail he includes on such a small scale in his works is exquisite, especially considering that he is self-trained. After less than a year at the Art Academy where he lived, Fatica quit because he "judged it a waste of time."
Most recently, Fatica has garnered social media attention for his coffee bean Avenger carvings. The Incredible Hulk, Thanos, and Nick Fury are among the superheroes and villains to get their images etched into the popular bean.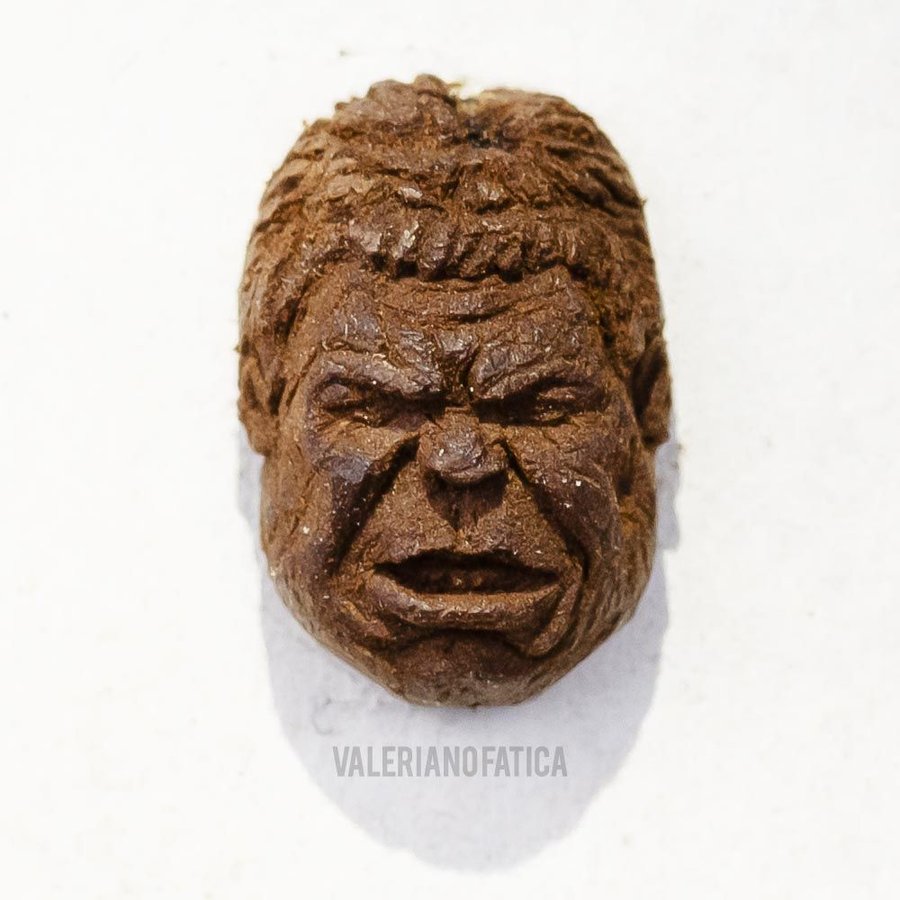 Thanks to the longevity of the coffee bean sculptures, Fatica has finally been able to start selling his designs to a wider audience. His Etsy store features all his famous java faces, plus plaster casts of his watermelon Night King and several of his cheese works. And for those craving even more of his carvings, Fatica also has his own YouTube channel that shines a light on the fruit master hard at work.