A Cut Above: Layered Paper Art by John Ed De Vera
The ancient art of paper cutting first blossomed during the second century CE in China, and since then it has has grown to encompass a wide range of styles in a brilliant rainbow of colors. Taking on a unique form in virtually every culture around the world, paper art can be graphically simple or painstakingly ornate, most commonly worked into lanterns, window dressings, banners, and silhouettes. Today, it often takes on an illustrative quality that makes objects and characters appear to pop off the page.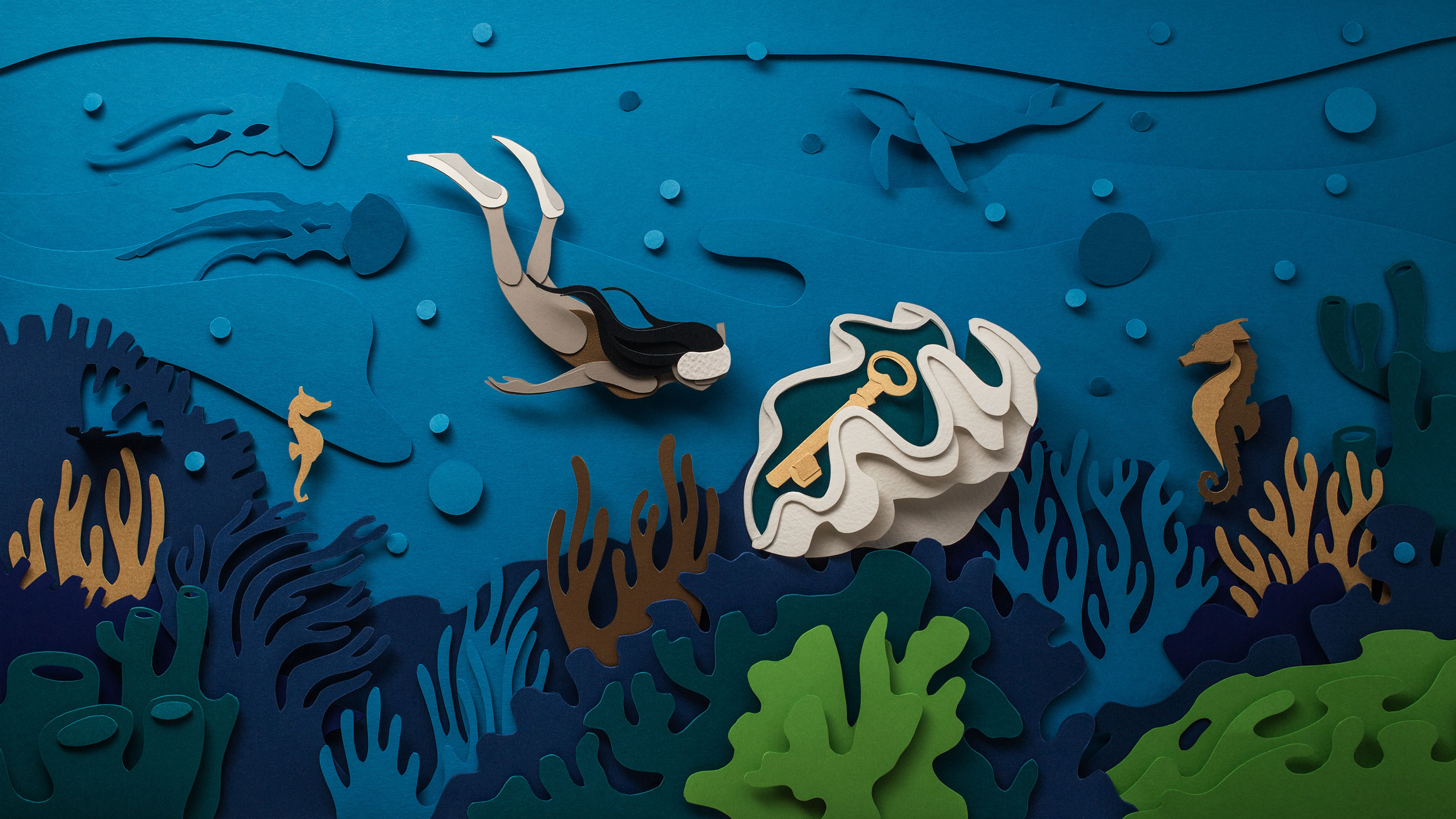 Continue reading below
Our Featured Videos
That's certainly the case in the work of John Ed De Vera, a multidisciplinary designer who uses paper cutting techniques to create three-dimensional lettering, portraits, and scenes. His technique involves layering cut paper shapes over each other to produce shadows that add depth to their overall compositions. While some paper cutting artists might spend hundreds of hours slicing the tiniest details into massive sheets of paper for gallery installations, De Vera's work shines precisely because his simple shapes come together in such surprising and pleasing ways, breathing life into each subject in a way that almost feels like magic.
Based in the Philippines, De Vera has created portraits of figures like Stan Lee, Daenerys Targaryen, Wonder Woman, Willy Wonka, Beyoncé, Prince, Donald Glover, The Black Panther, Stephen King's It, and a ton of other beloved characters and pop culture notables. Though each illustration may only consist of a few layers of stacked paper, the subjects' identities are instantly recognizable — a true testament to the artist's talent.
De Vera says his love for experimenting with different media first encouraged him to start working with paper. All it takes is a stack of quality sheets in an array of colors, an X-ACTO knife, plenty of backup blades, adhesive, and his own eye for precise proportions to produce these impressive results.
"My philosophy of creativity has so far led to finding new ways to push and innovate my craft, unafraid of learning new things and twisting them in my own creative way," he adds.
"Each element of these illustrations was drawn on a bond paper, transferred on special paper, and individually cut by hand. The cutouts were then mounted on top of each other, depending on their layout and arrangement, similar to the process of making paper toles [a 3D paper decoupage technique]. The more protruded the elements were, the more shadows they would create, adding dimensionality to the whole image."
De Vera also produces works on commission for companies, magazines, and other entities that need a little graphic punch for an upcoming editorial or ad campaign. The paper cutting artist has already collaborated with Esquire, The Washington Post, Delta Sky Magazine, Code 3 Athletics, Moleskine and more on fun and unique illustrations that really bring a little something extra to their content output.
Check out John Ed De Vera's gorgeous portfolio of paper art at his website JohnEd.Co, and keep up with all his latest projects on Instagram.