Turning This Couch to a Bed is Flipping Easy
Anyone who has spent the night on a pull-out sofa bed, a futon, or a transforming chair-to-bed can attest, this type of furniture is typically the least comfortable you'll ever sleep on. We've always wondered why no one could think of a comfortable solution, and now Croatian furniture manufacturers Prostoria have figured it out.
Continue reading below
Our Featured Videos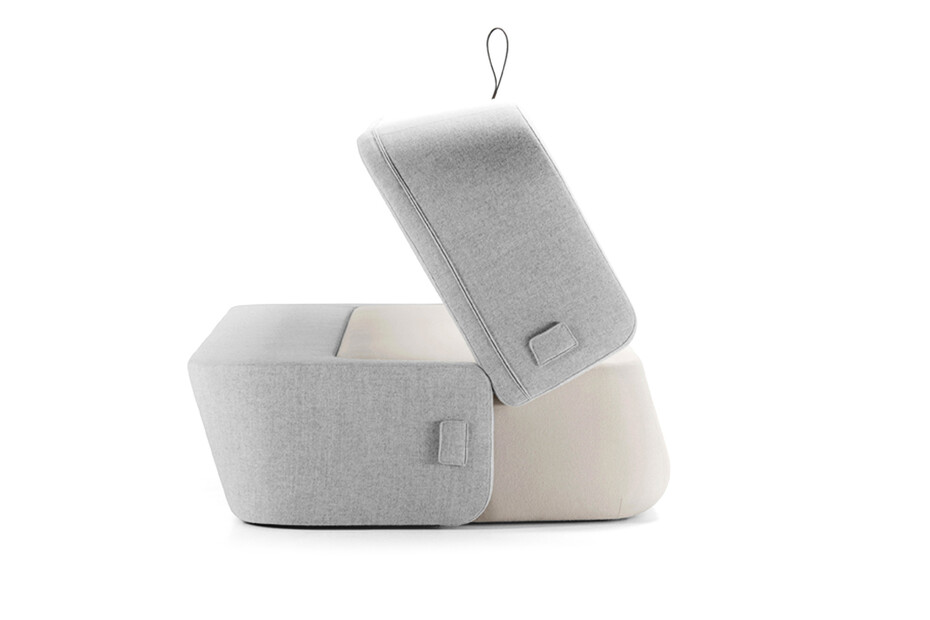 The Prostoria line of transforming furniture consists of a loveseat, ottoman, and sofa that all transform easily into sleeping surfaces with next to no effort. Beginning in their daytime positions, the furniture pieces feature a unique lifting/swiveling feature. The backrest of each piece swings over the seat and down to the floor, making a flat surface perfect for sleeping.
These flip-over furniture pieces have backrests that rotate an entire 180 degrees to form beds. This is  a simple but very smart improvement on the heavy, clunky, uncomfortable sofa beds most of us are used to crashing on when necessary.
In fact, the suite of transforming furniture is so easy to take from one state to another that it's done with a single pull tab. Grab onto the tag and pull, and the comfortable foam furniture turns into a soft and comfy foam bed in literally seconds. The best part? You won't wake up over and over in the night with a metal bar poking you in the back.
"Revolve is a multifunctional sofa that unites seating and sleeping needs. Its design can make a grand statement in a room, and with just a smooth rotation of 180 degrees transforms sitting into sleeping. Revolve offers an optimal sleeping quality while its padding resembles selfstanding mattresses, made of high resilience foam. Thereby it provides equal quality of your sleep on entire lying surfaces – whether in the middle or on the sides. Thanks to its dynamic shape and dual function it can be used in homes, offices and secondary residences. Revolve is the recipient of the RED DOT Award for product design 2012, with which the international jury recognised not only the sofa's functionality, practicality and exceptional aesthetics, but also prostoria's outstanding production."