100-Year Treehouse Made of Living Trees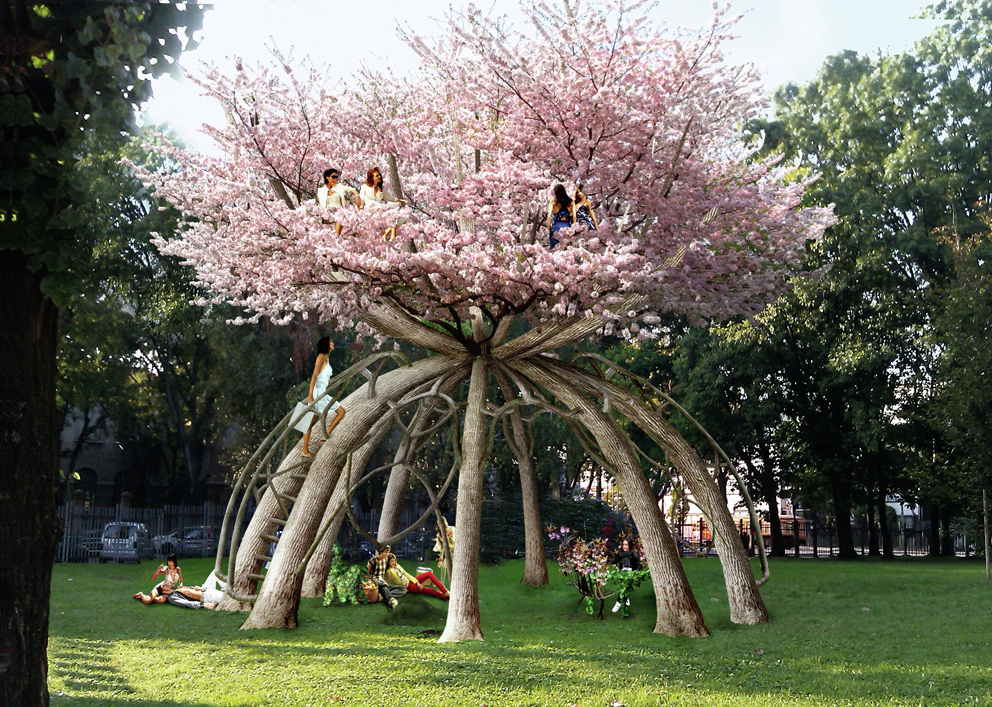 From the perspective of an adult today, this patience-testing Living Treehouse will be a building forever half-finished in our lifetimes – a work in progress eventually to form an apt shape for something so time-centric: that of an hourglass.


Visiondivision is working with a group of students to grow and bend the ring of 10 Japanese cherry trees for this hundred-year project titled The Patient Gardener, with tables and chairs formed from plum trees on the lower level.


Eventually, a ground-covering arched canopy (created by joining the half-grown trees at a center point) will be mirrored by a skyward-curved, second-story loft, accessed by steps grown, ladder-like, between two pairs of trees on either side of the structure.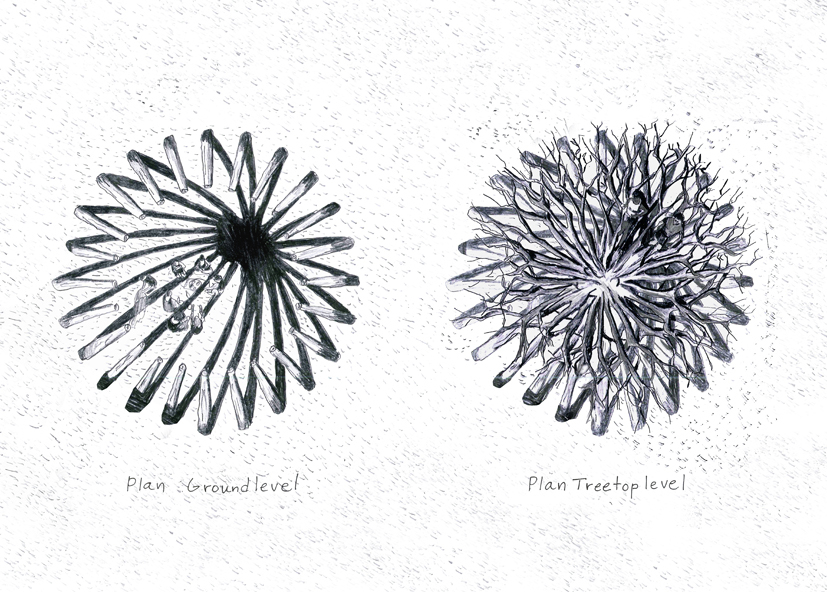 "The workshop, playing with the metaphor of forests, aimed to generate new visions to explain the contemporary and immediate future ways of being in the spirit of green design, resilience, recycling, and ethical consciousness."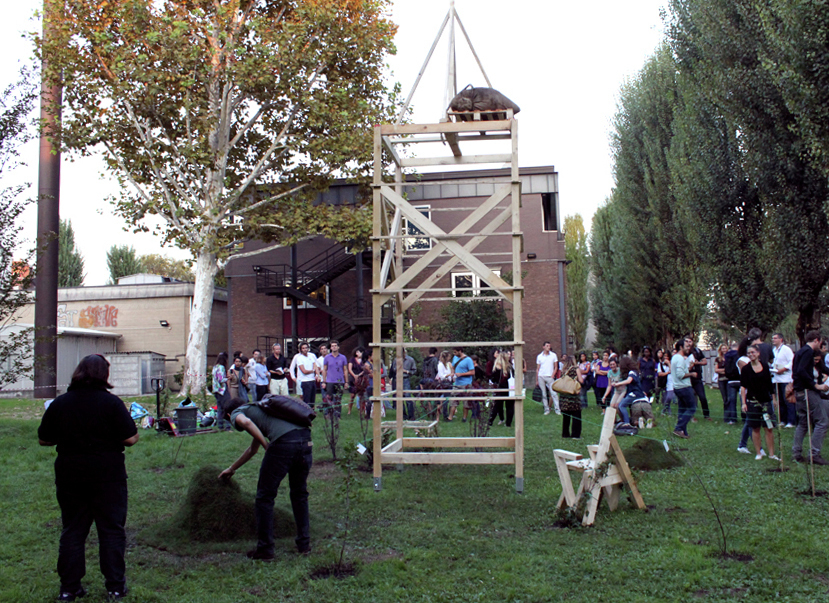 Continue reading below

Our Featured Videos


"If we can be patient with the building time we can reduce the need for transportation, waste of material and different manufacturing processes, simply by helping nature grow in a more architectonic and useful way."
"On the structure, we instructed that a pattern of wood will be grafted in, leaving two spaces between the trees as entries/exits and the rest is closed in ornamental patterns with branches."
"On the upper level which is reached by the two staircases with exquisite handrails, is different fruit trees grafted into the cherry trees so the visitor can have a variety of fruits while relaxing in the canopy. Branches are also grafted in for security reasons between the tree trunks. In about 80 years from now the Politecnico di Milano campus will have a fully grown building and the students will hopefully have proud grandchildren that can tell the story of the project for their friends and family."
We may not be able to see the full vision within our own lifetimes, but it's fascinating to contemplate how the project will hopefully look in the future, if it remains undisturbed long enough to reach its intended fruition. Thankfully we have these renderings of the living architecture to give us an idea.